Foster children learn about horse care and safety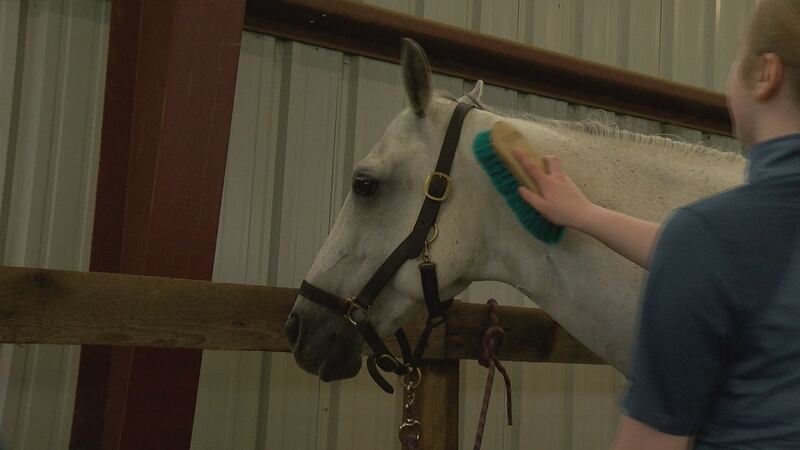 Published: Aug. 18, 2018 at 6:22 PM EDT
Foster children from Roanoke, Vinton, and Salem had a special opportunity to learn about horses and how to care for them.
This program -- horse care and safety lessons for foster kids -- all started with Tracy Young-Nininger.
"It gives them opportunities that they regularly wouldn't have, to be able to go to a show barn and to handle their show ponies and horses," Young-Nininger, Owner and Head Trainer of Ardmore Equestrian Center, said.
She started this program with Hope Tree Foster Services. The foster children participate in 5 different lessons with the horses: safety, grooming, washing, putting horse shoes on, and leading.
"I think they really, really appreicate it that their able to come here and learn all this stuff and I hope they really, really enjoy it., said Kelly Waskey, who is teaching new riders how to lead horses.
The program takes place at the Ardmore Equestrian Center once a month for three months.
"It really, I think, teaches empathy because their learning how to care for that animal. How to care for that animal how to bathe it, how to pet it, how to treat it, how to feed it, so there's a lot of components to that that kids from trauma might be lacking," Christy Barnett, who has three foster care children participating in this program, said.
At the last session, the kids will graduate with a horseman ship certificate and farm t-shirt.