Garth Newel Music Center marks anniversary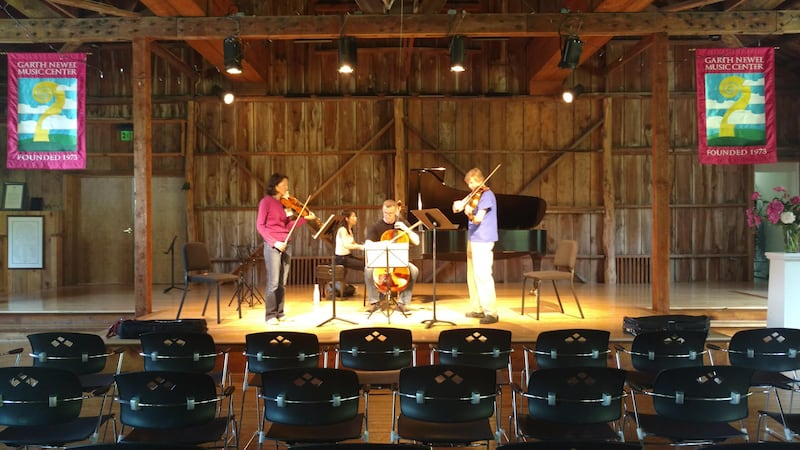 Published: May. 25, 2018 at 6:40 PM EDT
The Garth Newel Music Center in Bath County is marking their anniversary with a weekend of music.
Concerts and meals mark the Founders Day and Archduke weekend at the institution just outside Hot Springs.
Classical string quartet music followed by dinners, and on Sunday a picnic, mark a tribute to the couples who helped found the music center in 1973.
"It's a big time for us," says Shawn Puller, the center's Executive Director. "We celebrate Christine Herter Kendall, who the one who built the property with her husband, William Sargent Kendall, as well as Luc Di Cecco and Arlene Di Cecco, who were the cellist and violinist of the ROyal String Quartet, who helped create this in 1973."
They take a four-week break after this before restarting their schedule of concerts and workshops.
You can earn more at their website: http://www.garthnewel.org/