EARLY YEARS: Going to the dentist less scary for kids who know what to expect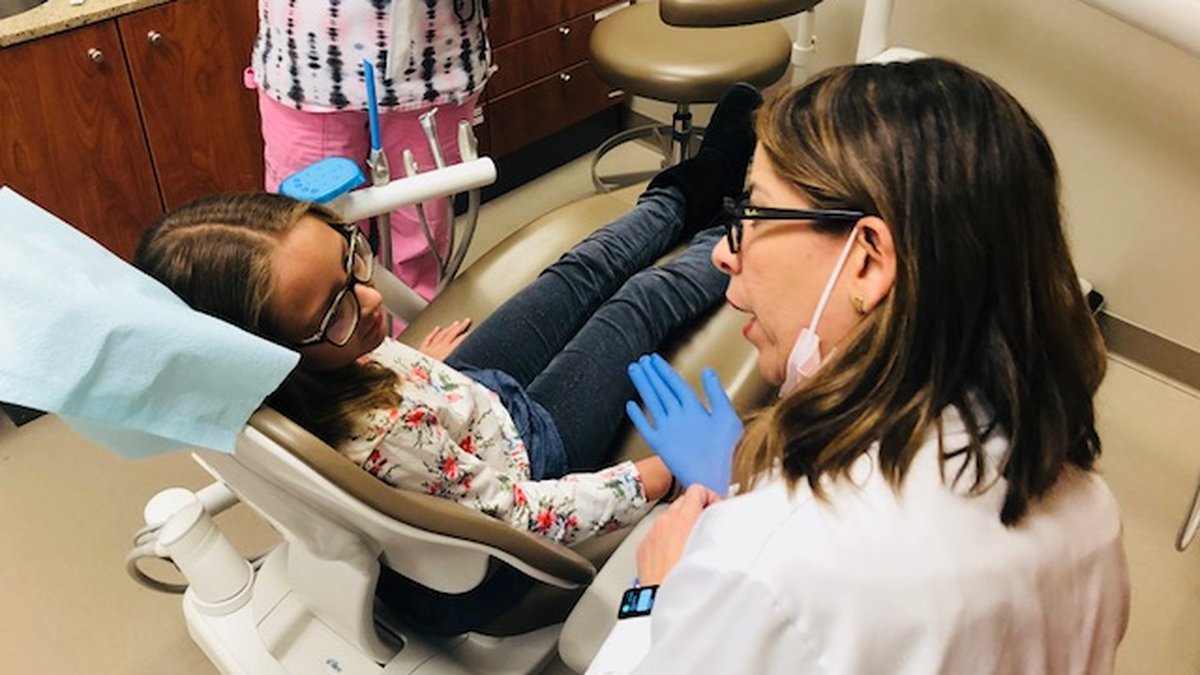 Published: Oct. 23, 2018 at 9:30 AM EDT
Dr. Karina Miller is a Carilion pediatric dentist.
She says good dental habits and regular visits to the dental office will help kids keep more than just their teeth healthy.
They also prevent infection and disease.
"The bacteria in the mouth, they're just waiting for those carbs and sugar to start processing that acid, and then the acid will corrode the teeth and then we'll start having early problems," says Dr. Miller.
Tooth decay remains the most common chronic disease of children between the ages of six and 11.
But don't wait until your child's in school for that first dental visit.
Dr. Miller says that should happen when your child turns a year old, or gets that first tooth whichever one comes first.
There are things parents can say to make the dentist less intimidating.
"We're making sure you're growing healthy. We don't want sugar bugs in your mouth. We want your teeth to grow muscles and be strong. So, those are the friendly words I usually tell the parents to tell the kids," she says.
Friendly and positive words. And a dental visit should never be used as a punishment.
"I had a patient one time that when he was walking through my door was his first visit, he grabbed both ends of the door and he said 'I promise, I didn't do anything,' and he was terrified," says Dr. Miller.
Instead, Dr. Miller says it's important to let kids know that the dental office is a safe place.
Maybe even somewhere they'll look forward to visiting.
"Coming to the dentist should be fun. And I usually tell my kids it's a spa day for your teeth."