People fill Grandin Theater for showing of Mountain Valley Pipeline fighters documentary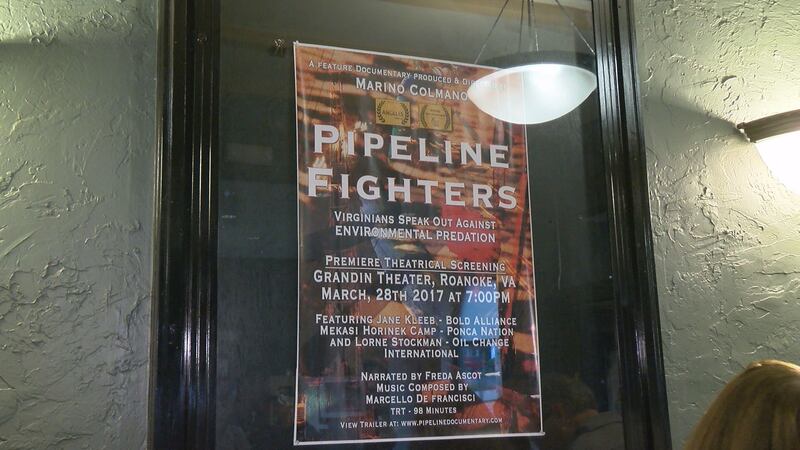 Published: Mar. 28, 2017 at 10:27 PM EDT
The Grandin Theater showed a screening of the documentary "Pipeline Fighters!" The film began production in October 2014, focusing on local citizens' efforts to fight against the pipeline.
The theater was near capacity, something the film's director credited to the growing interest in the film.
"I don't know if we could have filled the theater two years ago but it's happening. Last month we filled the Lyric, 530 people came to that screening," said film director and producer Marino Colmano.
The film was debuted last month in Blasckburg. Since then, Colmano said he has been receiving requests to show the movie all over the state.