Grown Here at Home: A homemade remedy that takes away the itch and soothes the skin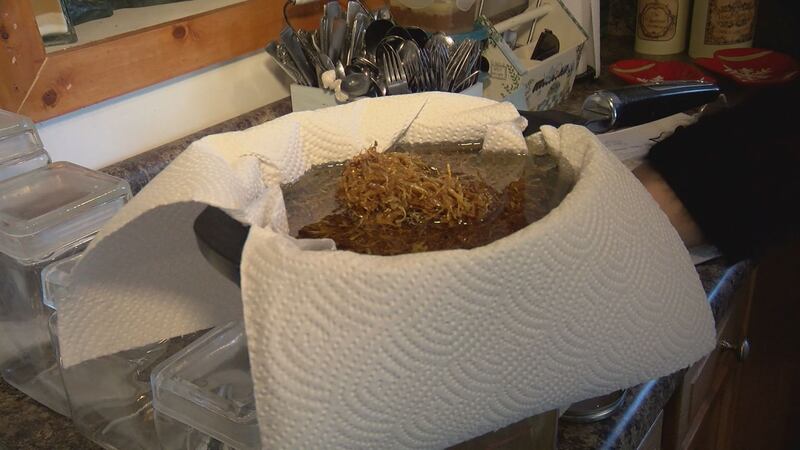 Published: Apr. 3, 2017 at 7:47 AM EDT
Sometimes the stuff you buy over the counter just doesn't hold a candle to the remedies your granny used to make.
In the country kitchen at Stonehaus Farms in Martinsville, Connie is making calendula salve.
"Calendula salve doesn't cure anything, but it stops the itch. It soothes the skin. And because we put turmeric in it, it has a little bit of an antibiotic to it. So what we do is we've taken the calendula flower, which is a golden flower. It looks like a daisy almost except it's solid gold. And it's called God's skin flower. And you put that into safflower oil or a light carry oil. And you let it sit for six months, turning it about every other day, so all that goodness comes out the petals and goes into the oil. Then we drain it and it's a golden liquid," explained Stone.
Now it's time to take that liquid to the stove.
"We put the calendula oil in here and then on top of that we put what is called emulsified wax. Emulsifying wax are little flakes. I say wax, but it's more like a soy product, because it will actually melt into your skin if you press it," Stone said.
About 20 minutes later, everything is melted and poured into jars. And voila! There you have it! A homemade salve without all the chemicals and preservatives found in over the counter ointments. So the next time you feel an itch, just rub some calendula salve on it to soothe your skin.