Grown Here at Home: Meet the baby goats at Stonehaus Farms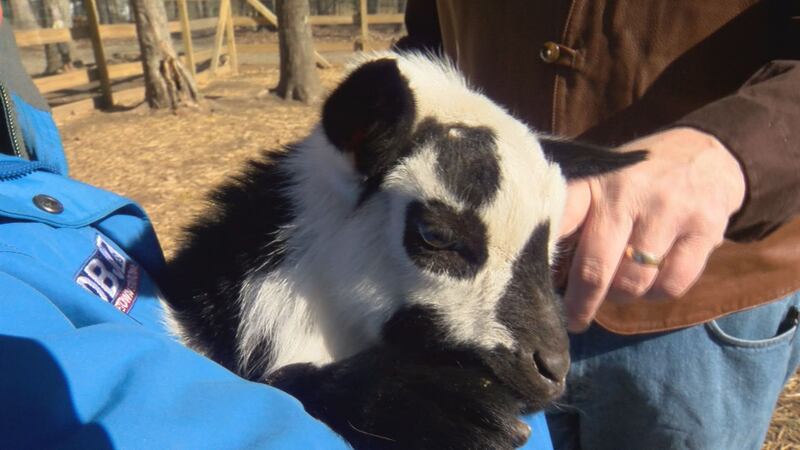 Published: Apr. 24, 2017 at 8:43 AM EDT
At Stonehaus Farms in Martinsville there are several baby goats running around. They're called Nigerian Dwarf goats and they are just one of the reasons Elliott Stone says he loves being on the farm.
He says they're great to hold onto on those days when you just need to take a breather.
"If we get stressed out with a little bit too much of business, we can just walk out our side door of our office. Come out here, pet a goat, love on a chicken or make some salve and it relaxes us. As you can see it makes it easy when you have a beautiful kid like this," Stone said.
Another great thing about having all these goats on the farm is the milk they supply. Stone explained the milking process.
"One of the things we have to do before we milk any of our goats is we have to clean her a little bit -- make sure all that is nice and clean. And normally I use a machine to milk them, but before I use the machine I use what we call a stripping cup. This makes sure that if there's any foreign bodies like a little piece of dirt or something like that at the tip of the teat, that we'll be able to get that out," said Stone.
He went on to explain, "One of the things that I do, if you can look real carefully, the teat, when the kids bite on the teat, they don't actually bite on the teat, they bite above the teat. This fills the teat with milk. Her kids have already been on her teat this morning, but you've got a little bit of milk left. And then we just make sure that that is clean and we look at it and make sure there's no problem with it and then we go ahead and hook the goats up to the milker."
Believe it or not, goat's milk is actually good for you. Stone said that if you look at the cholesterol, sodium, total carbohydrate, dietary fiber and sugars, you'll find it's a quality product.