High school students explore engineering at Sweet Briar College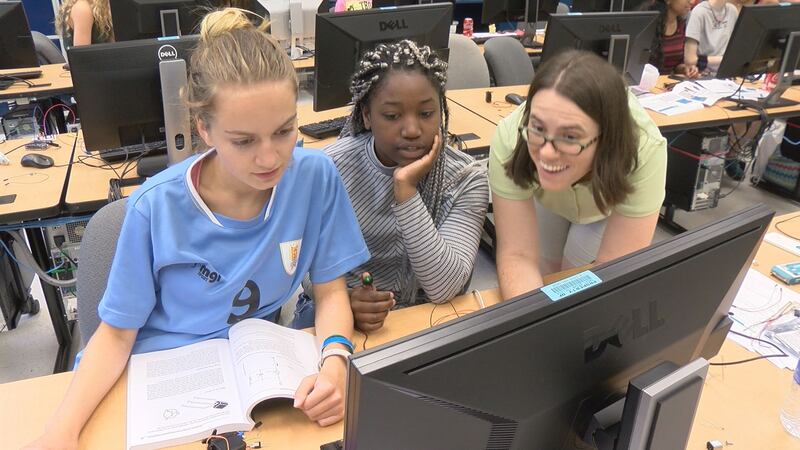 Published: Jul. 28, 2016 at 5:28 PM EDT
Young women are getting a taste of what it's like to work in a high-tech career field by spending time at a college in our region this week.
Sweet Briar College is one of only two all-women's colleges in the United States that offers an ABET-accredited engineering degree. This week professors are showing off the program to dozens of high school students from across the country through an "Explore Engineering" course.
"I wanted to get a feel for what engineering is like, because I enjoy building things but I am also into other subjects," said Jasmine Graham, a student from Maryland who is participating in the program.
Over the course of five days, participants get hands-on experience.
"That's something that is very neat and it sometimes doesn't happen in a classroom," said Madeleine Paulsen, a student from northern Virginia.
"We want them to come away with knowing what engineering is, what they can do as engineers. and what they can do for themselves," said Bethany Brinkman, an assistant professor at Sweet Briar with a civil engineering background.
The program has been offered for several years and professors say several participants have ended up choosing Sweet Briar as a place to attend college.
"It's fun then to write recommendation letters, because we've known them since they were 16," Brinkman said. "We've seen them grow as students, we've seen them grow as engineers, and it fosters the relationship between the professor and the student. It's one of the reasons I enjoy teaching at Sweet Briar."
Students walk away with knowledge that can shape their future.
"I have a more broad idea of what engineering is," said participant, Katherine Bowles. "I'm pretty sure that I didn't know what engineering was until I came to this camp."
"Just having all of these different aspects of engineering incorporated into five short days is really spectacular," Paulsen said.
The program is funded with help from AREVA, a company that employs a lot of engineers in Lynchburg. It costs about $700 for each student to attend, but some are getting scholarships to help cover tuition.