High school students teach elementary students at Franklin County Agriculture Fair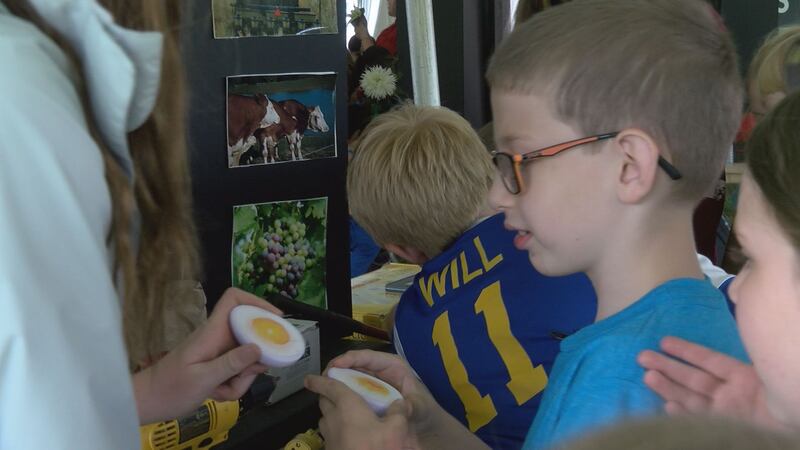 Published: Sep. 15, 2016 at 6:31 PM EDT
"This is vet science, this is vet science right here," explains Ferrum Elementary third grader Jack Overfelt as he makes his way through a tent filled with Agriculture subjects. "I also actually want to be a vet when I grow up," Jack said.
At the Franklin County Agriculture Fair, high school students are teaching elementary students all about the agriculture classes available in high school.
"We are a huge agricultural county and we want the young students to realize that their heritage is in agriculture," says retired agriculture teacher and one of the organizers of fair Diane Cannaday.
"If it wasn't for agriculture, you wouldn't eat. You wouldn't have any of your food, you wouldn't have any of your animals," says Kirstin Shelburne, a Franklin County High School student and Vice President for the school's Future Farmers of America chapter.
There are 12 different tables giving these kids a little taste of what each subject is about. But students also get a look at the high school's Career and technical program. From electrical work to masonry to television production.
"It was actually really great, because it broadened, I think, their vision of what they're going to do in high school," said Franklin County High School student Asaunte Askey.
"I was the person that did the camera," Jack said. "I actually got to wear the headset so I got to talk, I got to talk to the other camera person."
It's a day that certainly has Jack thinking about all possibilities he has in the future.