Hotel Roanoke exhibit highlights region's moonshine heritage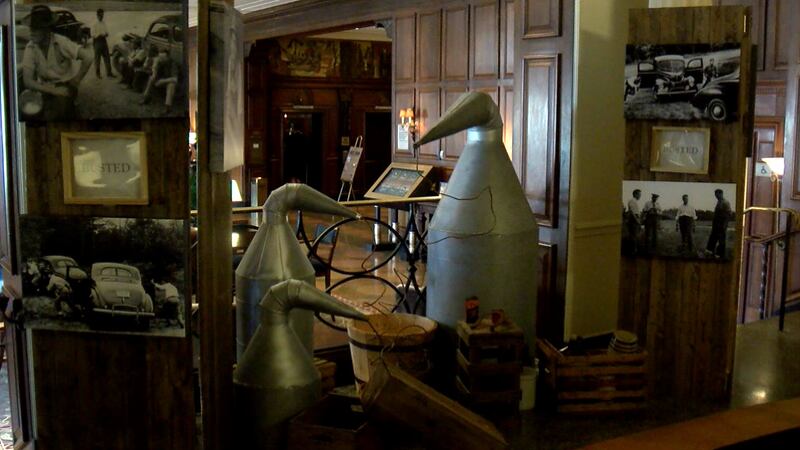 Published: Jun. 1, 2018 at 6:22 PM EDT
The Hotel Roanoke is known for its spoon bread and peanut soup, but this month another Virginia specialty is also in the spotlight.
The hotel has partnered with Franklin County Distilleries on a new moonshine exhibit, that includes historic photographs and artifacts.
Other activities include moonshine tastings, special dining events and even a murder mystery tied to the region's moonshine heritage.
Declan McGettigan is the Director of Food and Beverage at the Hotel Roanoke.
"It's educational, it's informational and it's fun," McGettigan told us. "There are incredible stats that are available that I certainly didn't know, and hopefully the general public will stop by."
The exhibit is free and open daily from 12 to 8 pm.
For more information on all of the activities in June, click on the link associated with this story.