"I felt so given up on;" Lynchburg agencies team up to address youth homelessness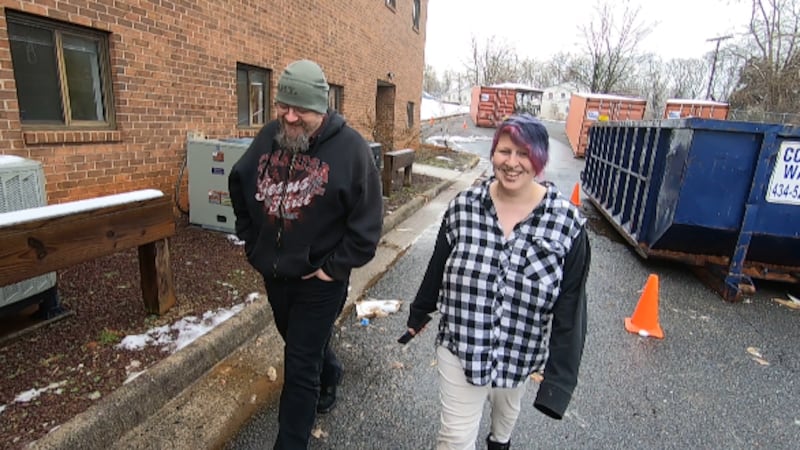 Published: Feb. 22, 2019 at 5:13 PM EST
Rayne Lokken is 20-years-old, but if you ask her age she lets you know that she won't be for much longer.
"20, going on 21 this year," she said with a big smile across her face.
It's a time that, all things considered, is supposed to be simple, but Lokken has had a different experience.
"I suffer from a lot of mental illnesses, some are trauma related," said Lokken. "It's complicated..."
She said she had an abusive childhood. Last year, one of her parents dropped her off just outside of Lynchburg to live with a family member.
When she arrived to the area from North Carolina she didn't know anyone, she had no transportation and no way of making friends. Lokken said her mental health went untreated.
"I spiraled into a down hill struggle," said Lokken.
Months later, she was kicked out of her family member's home and became homeless after she tried to kill herself. It was her second attempt.
"This is going to sound so horrible, but one of my friends was like if you want to do it, then you gotta do it," said Lokken. "I felt so given up on."
It's stories like Lokken's that housing professionals are hearing more of.
"Youth homelessness is characterized by vulnerability," said Kristen Nolen, Director of Housing Services at Miriam's House.
In July, Miriam's House launched a program targeting people ages 18-24 after they noticed an increase in young homeless people shuffling from shelter to shelter.
Every year the Continuum of Care does a Point-in-Time count of homelessness in Lynchburg.
The 2018 data was broken down and evaluated by four vulnerable sub-groups: veterans, families, chronically homeless and youth (ages 18-24).
Each sub-group went down from 2017, except for the youth sub-group. In 2017, there were seven homeless youth in the "Point in Time" count. In 2018, there were 18 homeless youth counted.
Across the Continuum of Care, the youth homeless group is the only sub-group that did not have a program targeting the issue.
Nolen said homeless youth sometimes have a hard time sustaining housing because they are often coming out of a system such as foster care.
"And a lot of it has to do with unmet mental health or substance use needs," said Jennifer Smith, Program Services Manager for Horizon Behavioral Health.
Horizon was seeing a similar influx of homeless youth in the area, a group they knew were in desperate need of mental health and behavioral health services.
Last year, Horizon received a $2.2 million grant to help the youth homeless population. The grant is from the Substance Abuse Mental Health Services Administration (SAMHSA) and is called Coordinated Approaches to Benefit Homeless Individuals (CABHI).
"Homeless individuals and younger adults are more likely to come from a background where they may have experienced neglect or abuse," said Smith. "It's a very challenging time (and) has a unique set of opportunities for us."
Horizon works hand in hand with Miriam's House to address homeless youth; providing clients mental health and wrap around services while also working to find them a place to stay via the rapid rehousing program.
In the first year, more than 80 people have been helped through the CABHI grant.
Twice a month members of the CABHI team and workers from Miriam's House go to the Salvation Army and look to meet any homeless youth who are either staying there or hanging out. They are sometimes able to enroll people in both programs on the spot.
It took several months, but the team found Lokken a home in October.
"To have a home she can be proud of and to have services that are helping her feel like her life is meaningful....that's really success," said Nolen.
Through the partnership of resources, Lokken has received disability, is on Medicaid, has developed relationships with a treatment team and can call a place "home".
But she says it's given her much more.
"A real life," said Lokken. "One where it would be worth living."