'I thought we got a good lady': School bus driver abandons children at gas station, student says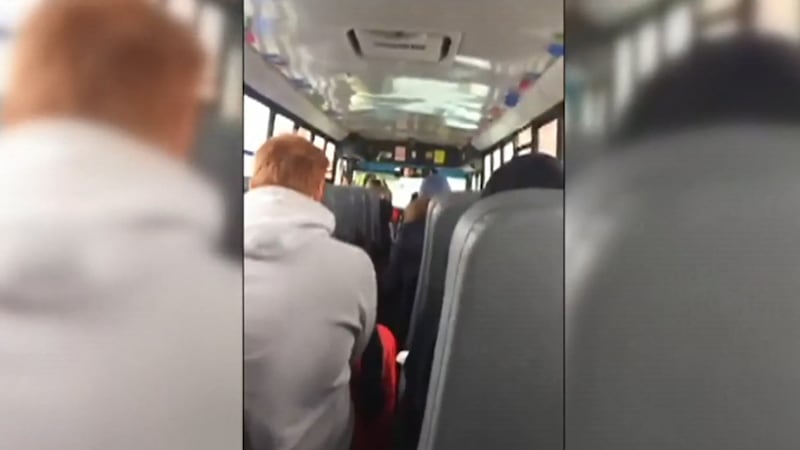 Published: Mar. 2, 2019 at 7:28 PM EST
A bus driver has been arrested after authorities said she deserted students at a gas station.
Lori Ann Mankos, 44, is charged with 26 counts of endangering the welfare of children and one count of driving under the influence.
A video was taken by a Northampton Area Schools student allegedly shows Mankos leaving the children stranded at a gas station in Bath, Northampton County, PA.
"I thought we got a good lady but apparently, I'm wrong," said Mason Persiani, a student who was stuck on the bus.
Persiani said he felt Mankos was agitated.
Video shows the children on the bus in panic as Mankos drives.
Persiani claims the bus driver was swerving.
"The major thing on the ride that threw everybody off was when there was a turn, a right-hand turn, and when she took it, she was going far too fast," he said. "She ended up being halfway into the opposing lane of traffic. That was probably the scariest point in the ride. At that point, my heart was racing. I was pretty nervous."
Persiani said at first students were joking about the woman's driving until they couldn't take it anymore.
Students told Mankos to pull over.
Persiani claimed she refused.
"She ended up telling us to, I don't know if I can curse but she told us to 'go (expletive) ourselves,' and flipped us off. You know, stuck her hand in the air and flipped us off," Persiani said.
Then there was another exchange.
Eventually, Mankos parked the bus at a gas station. Persiani claimed the driver wouldn't let children off the front of the bus.
Video shows the children getting out of the back of the bus.
She walked away from the bus leaving 30 or so middle and high school children stranded, authorities said.
"I would certainly like an explanation," said Anthony Persiani, Mason Persiani's father. He picked his two sons up from the gas station.
Many other parents did as well.
None of the children on the bus were hurt.