Keeping your child active during the holiday break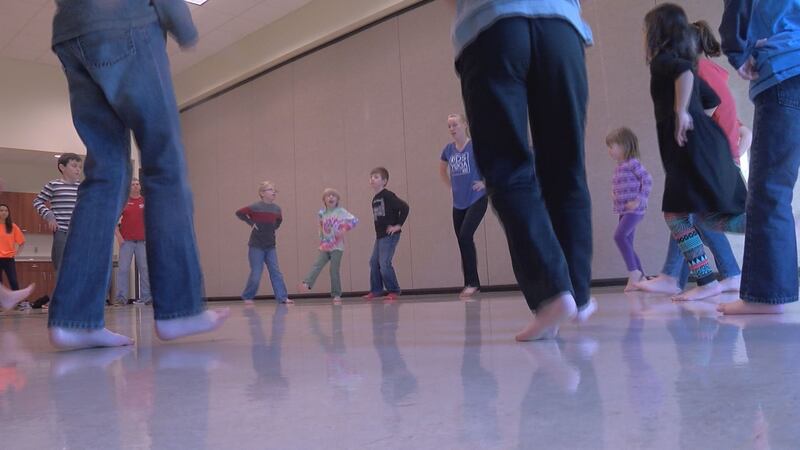 Published: Dec. 20, 2016 at 3:06 PM EST
School's out for holiday break, teachers and kids are happy, but parents are left wondering how to keep their child active. With all the electronics out there, it's becoming more difficult to get your kids outside to play.
Maureen Wilson of Roanoke County Parks and Recreation, said, "Sleeping in is fun, but my kids get bored and are looking for something to do."
Kinderdance Yoga Teacher Samantha Patterson said, "They are used to this fast paced kind of life, they wake up they go to school, they switch classes, they are in the hall, we don't need to think that the idea of relaxing is just turning it all off, it's going to take more to turn back on with classes."
Researchers at Montana State University found that children burn about half as many calories in the winter as they do in the summer not only due to consuming more food but also because of a decrease in activity. Green Ridge Recreation Center is helping kids stay active by hosting a winter day camp.
Maureen Wilson, Roanoke Parks and Recreation said, "The idea came to fruition from parents requesting camps for their kids when school is out. We have schools out day programs all year long."
The Green Ridge Recreation Center is still accepting students on a daily basis for the winter camp. The camp is held from 7 a.m. to 6 p.m. It includes field trips, interactive activities such as Kinderdance and swimming.
If a day camp at your rec center isn't an option Maureen recommends exploring your local library, museums bowling alleys, and even skating rinks often times have holiday activities and specials for families. Since snow hasn't fallen yet, "go outside and play" is still an option.