Loan program continues to help Floyd County small businesses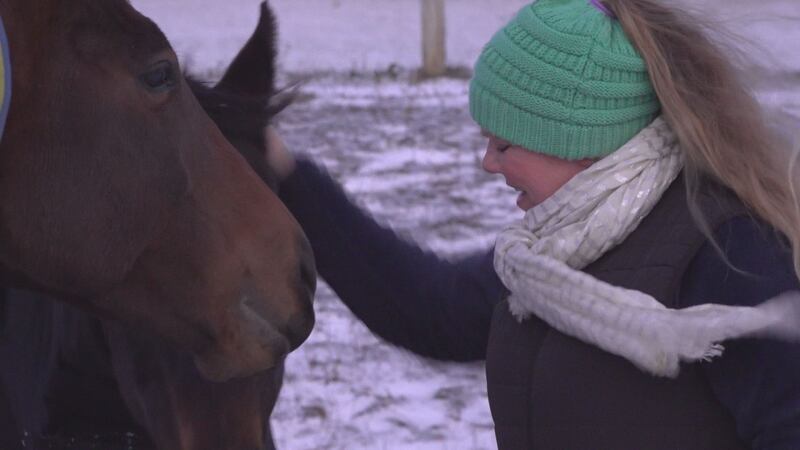 Published: Nov. 12, 2019 at 9:53 PM EST
Floyd County is filled with many small businesses and people who want to start one up. Now, thanks to a $60,000 USDA Rural Development grant, entrepreneurs can continue to do just that.
Bronwyn Watts, owner of Coldspring Nurse Mares, LLC. off of Kristi Lane is one business owner who plans to take advantage of this most recent grant.
"[My business] has exploded in the first year," Watts said. "It's so busy I can't keep up."
She started her own nurse mare program in 2018 to help rejected foals to have a new mother.
"Our mares go and adopt the foals and they mother the foals for the next six months," Watts said.
"Bronwyn is really a rising star in Floyd County," said the county's community and economic director Lydeana Martin. "She's been very smart about how she's growing her business and we're here to help whether it's technology or marketing or managing the operation as it grows."
This most recent grant goes toward the Floyd County 5 and 10 Small Business Program. Depending on the number of jobs you may help to provide and other criteria, you can be eligible for a loan in $5,000 and $10,000 increments. The program has been helping businesses like Watts' since the 2008 recession.
"We've actually started re-loaning the money that we first earned because it's been paid back and now we make that loan to other people," Martin said. "It gives businesses incentive to pay back their loan because they know that not only are they going to be on the hook with us, but if they don't it's going to keep the next business from being able to have it as they have."
Martin said this grant plus funds paid back by other companies has allotted over $100,000 to help the small businesses in the county.
"It's really remarkable what a relatively small amount of money can do for a business," Martin said.
"It's really meant a lot for me to be able to be a part of the agricultural heritage here in Floyd that I grew up in," Watts said. "I'm able to contribute to that heritage and give back to the local farmers with the business."
In addition to applying for this loan, Watts was able to win the Floyd C4 Business Development Series' top prize this year, $5,000 to buy an ATV to haul hay around her farm.
"The programs that are available here in Floyd have been amazing," Watts said.
If you're interested in learning more about the loan program in Floyd County, please follow this link:
Copyright 2019 WDBJ7. All rights reserved.