Local group celebrates anniversary of a special walking tour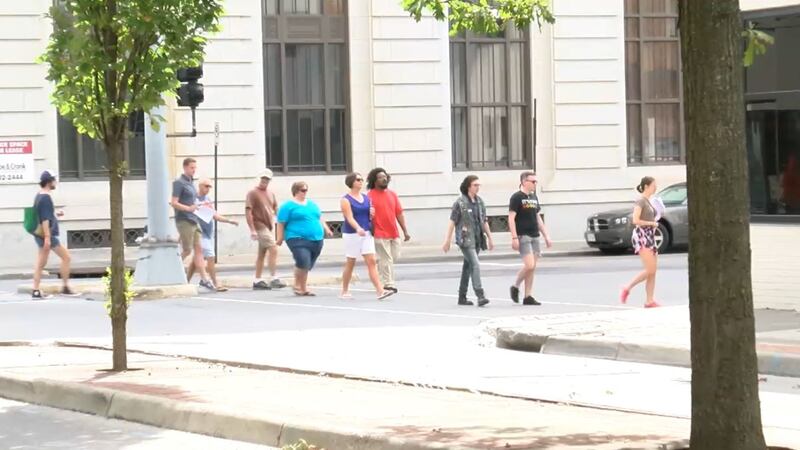 Published: Sep. 24, 2017 at 8:13 PM EDT
The Southwest Virginia LGBTQ is celebrating history with a special walking tour of downtown Roanoke.
The group says they began the tour to raise awareness about the gay community in the city and explore Roanoke's queer past.
"LGBTQ history is really important now in 2017.", says Dr. Gregory Rosenthal of the Southwest Virginia LGBTQ + History Project. "Now we can start to look back and look at the stories of people who lived pretty secretive lives and the people who face discrimination living their lives but had remarkable resilience in terms of creating their own businesses and organizations and activism."
During the tour, visitors learn about various businesses, public spaces, and street life that shaped the city's LGBTQ history.
Tour stops include the late 19th century Red Light District and the site of Southwest Virginia's first gay bar.
The group has now expanded the tour to the old southwest, an area the group says was a safe haven for the gay and lesbian community for the past 50 years.