City of Lynchburg asking for input on proposed budget with new online tool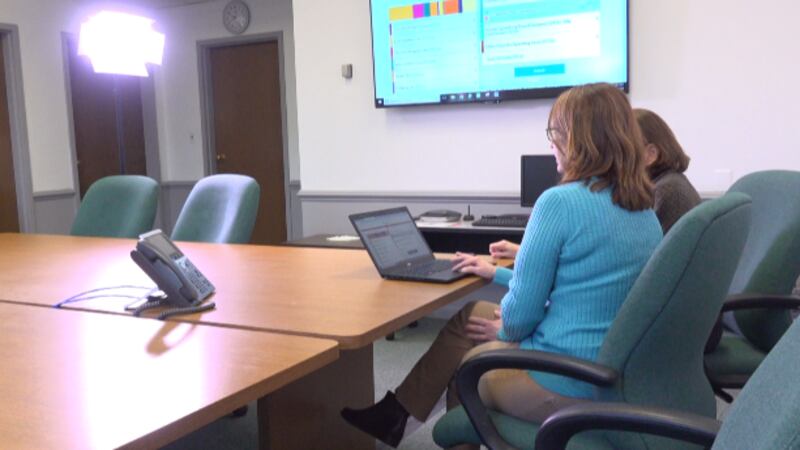 Published: Mar. 7, 2019 at 3:23 PM EST
It is March, which means the buzz inside Lynchburg City Hall is all about the budget.
"How busy is busy? I've probably worked on the budget for the past 10-15 days straight,"said City Manager Bonnie Svrcek.
Svrcek said she has a devoted budget team that has been crunching numbers for months to make sure they bridge a funding gap and provide city council with a balanced budget next week.
Now, the city is inviting people at home in on the fun. The City of Lynchburg is asking its citizens to take part by using the online tool, "Balancing Act."
The program lets you review the proposed budget, but also asks you to make suggestions and changes. It offers the citizens an opportunity to try their hand at balancing the budget.
For example, if you think the police department should receive more funding you can allocate more money for them. However, one push of a button affects everything across the board.
"There's got to be money to do that.There's got to be the offset and it's not easy to make those decisions," said Donna Witt, Director of Financial Services.
One change can put you into a deficit, which shows on the screen with big red lettering.
"It's not good, it's like the red in their check book in the bank account at home," said Starlette Early, Budget Analyst for the city.
When you are in a deficit on the program, you then you have to try and find a solution to bring the number back to green, or balanced.
For the budget team, it's not as simple as pushing buttons. They say they usually work with excel spreadsheets, complicated software and a lot of conference calls.
Witt said it's a responsibility that weighs heavy. If they decrease funding, people in the city may lose jobs. If they increase taxes, it affects citizens.
"And some don't have as many resources as others and there's a definite impact there," said Witt. "So we take it very seriously."
Balancing Act lets people at home add comments that will be directly reviewed by city staff, balancing a city's ideas with the ideas of the people who make it move.
"More than anything, I think it is an education opportunity for citizens to see the breadth and the depth of what it takes to run a city," said Svrcek.
Svrcek will present her proposed budget to City Council Tuesday March 12th. Balancing Act will go live for the city as soon as she announces her budget proposal and it will be uploaded with all of the proposed figures so people can work with the "real deal."
"I hope they learn that this is not easy," said Svrcek. "That it is a challenge every year to balance increasing needs with the resources we have available."
Balancing Act will be available on the city's website. City staff encourages everyone to participate. The city is paying just over $6,000 for the program.
They say at most city meetings, city staff will out number the citizens in attendance and this is a way reaching more people.
"We finally found a tool that we think is very easy to use where now, we're going to where people are," said Witt.