Lynchburg man helps to provide free computers for those in need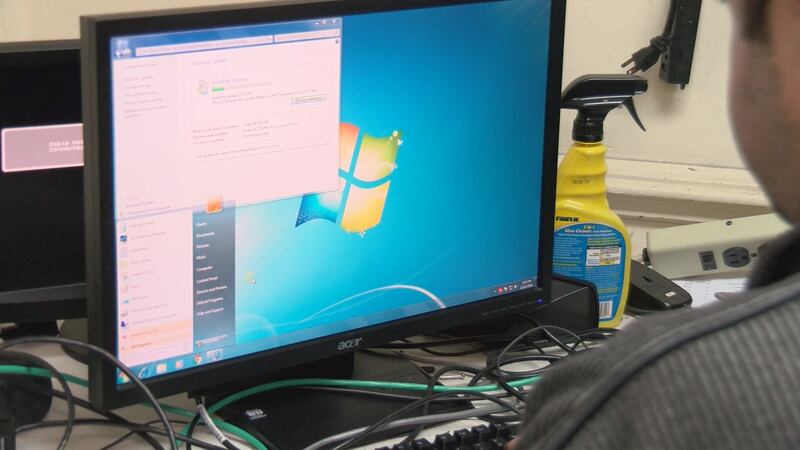 Published: Dec. 12, 2018 at 10:06 PM EST
Giving the gift of online access.
That's what one Lynchburg man hopes to keep providing this holiday season.
"When they said you get a free computer when you finish the class, I was like really nah, no no one's giving away free computers," recalled Brenda Moss.
Moss didn't always have at home internet access.
Her computer knowledge was limited. "If you asked me a year ago, I was probably a zero, I'm now an eight, eight and a half, yeah," she explained.
That's because Moss completed a 9-week class.
It's all a part of a collaborative effort at Park View Community Mission. "Now when I do my resume, I can say, I know PowerPoint, I know excel, I know how to do emails," Moss said.
First National Bank provides classes to teach basic tech needs and Mark Lindy builds computers that are given to those who complete the program. "You are at a complete disadvantage without knowing and having access to an internet connection, you are at a complete disadvantage without having basic functionality of a computer," explained Mark Lindy who builds computers through Lighthouse Communications at Park View Community Mission.
The effort runs off of donated computers and parts.
And Lindy's hard work. "The need was great, God told me to sit down, try to help people and do what I could to allow people the same opportunity that I would want to be afforded," Lindy said.
Right now, Lindy doesn't have enough donations to start the next class.
If you're interested in helping, you can drop off your donated computer parts at Park View Community Mission at 2420 Memorial Ave.
Drop off times are Thursday from 2 p.m. to 4 p.m. or Saturdays 12 p.m. to 2 p.m. or you can call 434-845-8468.