Many attend town hall in Vinton despite Bob Goodlatte's absence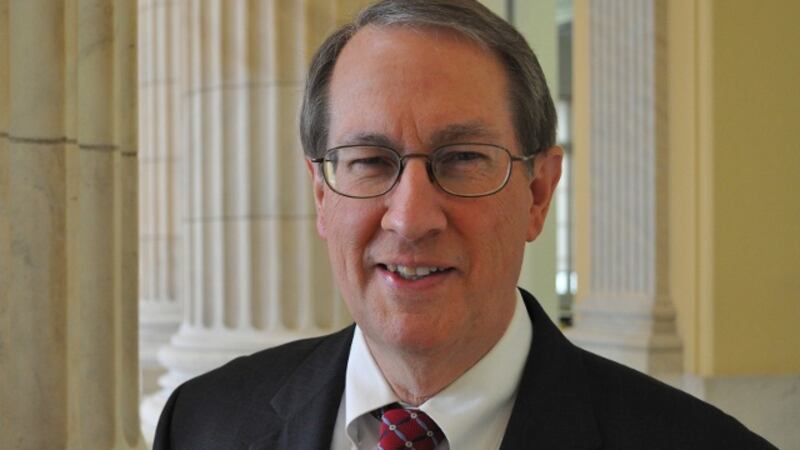 Published: Feb. 22, 2017 at 10:24 PM EST
Congressman Bob Goodlatte couldn't make it to the town hall meeting in Vinton on Wednesday, but that didn't stop attendees from addressing the Republican congressman with their concerns.
Goodlatte's said to be on a previously scheduled trip to India and staffers tell us they notified organizers about his absence last week. But that didn't people from talking. People lined up with questions and comments: one after another after another.
Nathan Auldridge was at the front of the line when it came time to talk how his health care costs skyrocketed after brain surgery 11 years ago.
"Afterwards my health insurance cost skyrocketed to the point where in 2013 I spent 55 percent of my income on health care," Auldridge said. "Please consider the effect your actions will have on those of us with pre-existing conditions. Consider the effect it will have on our economy."
Knowing Goodlatte couldn't come, organizers urged attendees to leave written comments and concerns. It was an energetic crowd with signs, flags and stories.
One lifelong Republican says she likely won't back the congressman in the next election.
"I thought it was great. I thought it really got the point across. People gave their ideas about what we're concerned about, about what we hope and dream for America, and he said nothing. Which is about what we've had. Representation without conversation," Katie Forbish, who voted for Goodlatte, said.
Goodlatte says he does talk with constituents who contact him by phone, email, mail and social media. He sent a response to Wednesday's meeting.
It says in part:
"I've always made it my priority to communicate with the people I represent, and I strive to be in communities across the district as often as possible ... I appreciate the input of all of my constituents, and I am looking at their town hall meeting requests."