New light therapy business in Roanoke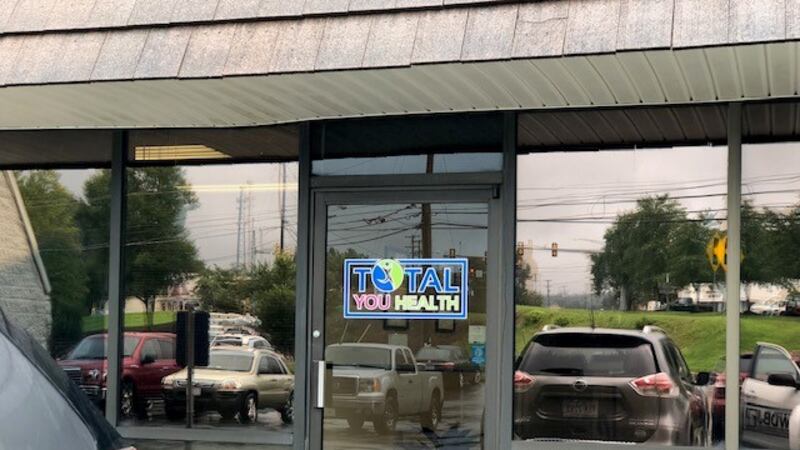 Published: Oct. 3, 2018 at 1:59 PM EDT
Linda Bailey recently opened Total You Health in Roanoke, but the story behind her new business venture is much longer.
"It all started five years ago when my daughter sustained three traumatic brain injuries, all within a 13 month period. She was at a point where she was discharged by two local doctors saying that she showed abnormal symptoms of brain injury, and that she needed a psychiatrist. At that point I researched alternative therapies, and I found this," Bailey said. "I used it on her (daughter) and by the way, she was not only able to finish high school but she's now a senior at Virginia Tech. Coming from a mentality of a five year old to that is pretty remarkable."
She took what could've been a devastating diagnosis for her daughter, and turned it into a positive, and opened up a business to promote health with light therapy.
"The way this works is it reduces total body oxidative stress. And that is a state where our cells don't have enough oxygen to produce the energy that it needs to heal itself. So we can have all the oxygen around us that we need, but it's not getting to where we need it because toxins in our environment through food, water, air along with free radicals that can be produced as a byproduct of injury or trauma, all those toxins bind with the material in our cells and actually crowds oxygen out," she said. "Mitochondria in our cells are what takes oxygen and convert it into energy. Mitochondria are very sensitive to this light in this dosage and when it's exposed it creates a reaction that releases those toxins and allows oxygen back in."
And while it looks like a tanning bed, Bailey explains, it's far from it.
"It does not use harmful UV rays. It has both red led light, which is for inflammation, and near infrared light which is for pain."
The entire process is called photobiomodulation. She says there's no negative to this type of therapy, and almost anyone can use it, and benefit from it. She says she can help with shingles, migraines, even dental pain.
She says it's big everywhere, except here in the southeast portion of the country. But Bailey is working to help people in pain feel better.
"But I've also learned just from being in business for four months, we have a high population of people with arthritis, fibromyalgia, I've started to get a number of Lyme clients, I have about 12 now. As well as chronic low back and neck pain."
It's also not like a typical sauna.
"It pretty much feels the same for everybody….But it's a nice relaxing warm environment…The difference between a sauna and this bed is that's heat therapy. And so it produces a lot of sweating which is a way to detox. This actually heals with light therapy and it actually heals from a cellular level," she said.
She's already thinking of expanding.
"Not only do we have the light therapy, but we're going to have over the counter products that are nontoxic, good for the body, good for the environment. Our biggest mission here is to help people with physical, mental, and social wellbeing," Bailey said.
If you're interested in learning more about Total You Health, visit Linda Bailey at 3959 Electric Rd. Suite 230 in Roanoke, call at 540-404-8858, or visit the website at totalyouhealth.org.