EARLY YEARS: Parenting coach gives tips on helping kids transition from summer to school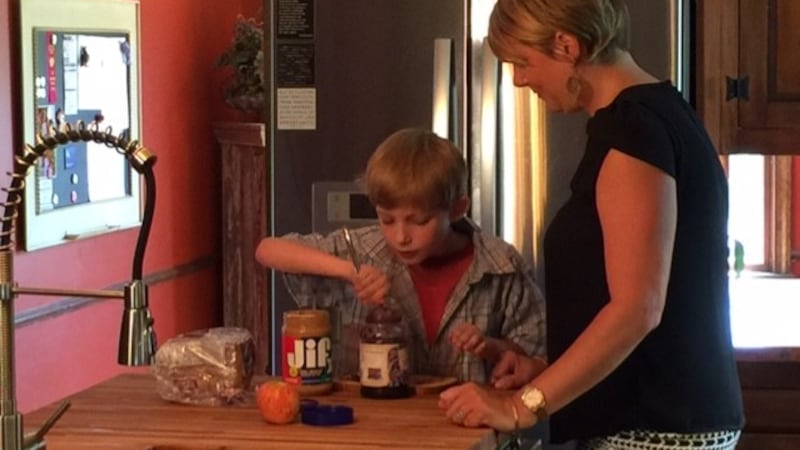 Published: Aug. 4, 2016 at 4:59 AM EDT
Kids are heading back to school as early as next week. Making the transition from the lazy days of summer to a tight fall schedule isn't always easy.
As part of our special Back to SchooI coverage, WDBJ7 Mornin's Kimberly McBroom asked a parenting coach how she gets ready for the new school year with her own son.
Peanut butter and jelly's on the menu for lunch at Sullivan Knight's house. It's still technically summer vacation for the rising third grader, but he's already starting to miss the time off.
"This is the summer I've had the most vacations, and I'm going to miss the fun of it," Sullivan said.
It's not all fun, though. He spends some time every day at his desk.
Sullivan's mom is Decca Knight, a coach and counselor at
She keeps her own son on track, saying it's important for families to start transitioning into school mode weeks before the bell rings.
Making that switch is tough for kids.
"They're excited to see their friends," Knight said. "They're excited to see their teachers, so you put all that together and sometimes it's hard for them to transition."
Getting back to the school mode requires a lot of discipline for kids and parents. The first step is getting re-acquainted with that alarm clock.
Knight also suggests getting on a rotation of activities during the day.
This is what her son's summer schedule looks like.
"So like, 30 minutes of doing chores, 30 minutes of doing writing, 30 minutes of reading, 30 minutes of playing outside. And kind of get kids used to being on a rotation or a schedule during the day," Knight said.
A new school year can also bring a lot of anticipation in children, especially when it comes to who will be leading them in the classroom.
"Once you find out who your child's teacher is, you now have a discussion about that teacher and who might be in the class, and things that the child's concerned about or worried about," Knight said.
While it may be tough to fit into parents' own busy schedules, Knight recommends taking advantage of orientation and back-to-school nights.
"Getting that time to be in the classroom with the teacher, getting to meet the teacher and I think letting the teacher know, too, about any concerns you have as a parent for your child," Knight said.
We asked Sullivan if he has any concerns about the new school year, and he gave us the best answer possible.
"I am nervous about nothing, I would say."