Pipeline supporters speak out as opponents pledge civil disobedience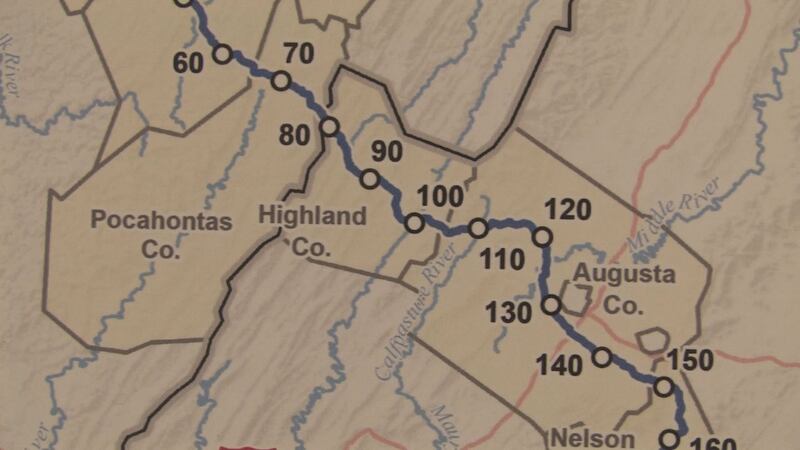 Published: Nov. 17, 2016 at 7:01 PM EST
Virginia business leaders, elected officials and representatives of at least one labor union are speaking out in favor of the Atlantic Coast Pipeline.
At the same time, opponents of that project and the Mountain Valley Pipeline say they are preparing for peaceful, civil disobedience.
The Virginia Chamber of Commerce was there in September 2014 when Governor McAuliffe announced the Atlantic Coast Pipeline Project would run more than 500 miles from the West Virginia line to North Carolina.
Thursday, the chamber joined other business, labor and elected leaders, commending the governor for his continuing support of the project.
"It will create savings for our consumers once it's completed, over 8000 jobs during construction, over 1300 ongoing jobs," said Virginia Chamber CEO Barry DuVal, "but we also think it will simply lower energy costs and make it more attractive for businesses to expand in Virginia."
Opponents of the Atlantic Coast and Mountain Valley Pipelines say the legacy of those projects will have less to do with economic benefits than with environmental damage.
The 23 people who were arrested during a protest outside the Virginia Governor's mansion in October are now encouraging others to sign a "pledge of resistance," saying they are willing to engage in peaceful civil disobedience.
"It's a threat to water, and it's a threat to people's health,"said Mountain Valley Pipeline opponent and Giles County landowner Russell Chisholm. "And if those aren't enough for people to take notice, maybe perhaps folks adding their names to a list of people willing to be arrested to stand up for their neighbors, then maybe that starts to get people's attention."
Pipeline opponents are also finding encouragement this week in a ruling from the West Virginia Supreme Court, that said the Mountain Valley Pipeline had failed to establish the broad public benefit that would allow the company to survey without landowners' permission.
Laws dealing with eminent domain are different in Virginia and landowners on this side of the state line are still fighting that battle.