Goodyear confirms fourth workplace fatality within one year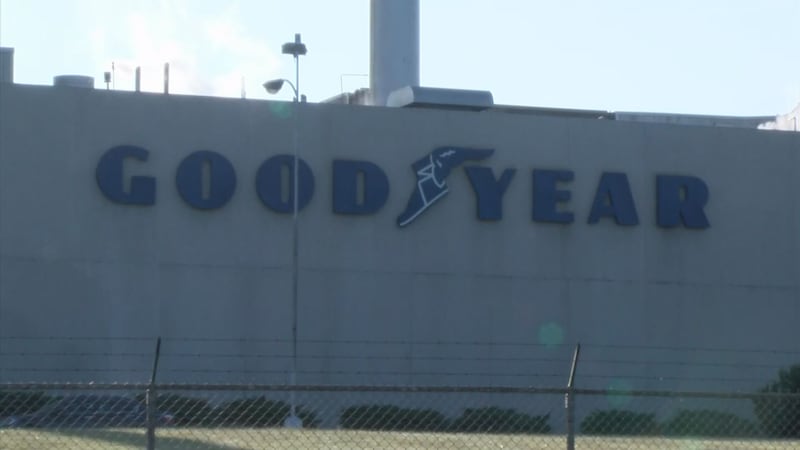 Published: Aug. 12, 2016 at 9:44 AM EDT
Goodyear has confirmed that an employee has died in an industrial accident at the plant Friday morning.
The company has identified William "Billy" Scheier of Halifax County as the man who died. He was in his late 40s.
WDBJ7 spoke with a close family friend today who says people were in and out of his home in Halifax all day.
We're told he has a teenage son, and his wife is too upset to even look at photos.
WDBJ7 spoke with multiple employees Friday who asked not to be identified.
They tell me Goodyear stresses safety and holds safety meetings almost daily.
Some employees say the plant has made a lot of improvements but the facility still isn't safe.
Another employee told me a manager went around to each department Friday morning and gave a short speech about the incident.
This makes the fourth death in a year at the plant, which is Danville's largest employer.
Greg Cooper died on April 12.
Kevin Edmonds, of Penhook, died during his work shift on March 31.
In August 2015, Jeanie Lynne Strader, of Chatham, died in an accident at the plant.
One of the people who died in April was Megan Doss' uncle, Greg Cooper.
WDBJ7 spoke with Doss Friday morning and she expressed condolences for Scheier's family.
Doss wrote on Facebook, "My heart shatters at the thought of another family getting that same call today. If you pray... pray for this family. That's the only thing that got us through this."
The local union 831 that represents the workers at Goodyear will not comment on the fact that this is the fourth death in a year. They will not say what the union is doing to help workers here at the plant.
Goodyear issued a statement Friday morning passing along their condolences to the employee's family and friends.
The Occupational Safety and Health Administration (OSHA) is investigating and sending someone to the plant.
Back in April, the plant shut down for a few days after two employees died within two weeks. Plant managers have not said if they will shut down the plant again.
OSHA says they have several open inspections on the plant, including some not related to the death Friday.
Goodyear is facing three violations and a $17,000 fine already from Jeanie Strader's death last August.
Goodyear has not been issued any citations yet from the deaths in the spring.
Plant managers will not comment on any future changes and say they are focusing on their employees right now.
Here is the official statement from Goodyear:
We regret to report that early this morning, a death occurred in the Goodyear-Danville manufacturing facility. Goodyear's on-site emergency response team, as well as local emergency personnel responded immediately, and all parties are cooperating in the investigation into the root cause of the incident. Goodyear has reported the incident to the Occupational Safety and Health Administration (OSHA) and will fully cooperate with the organization. Our hearts go out to the family, friends and co-workers of the employee during this very difficult time.