Pulaski blends preservation and progress in downtown revitalization approach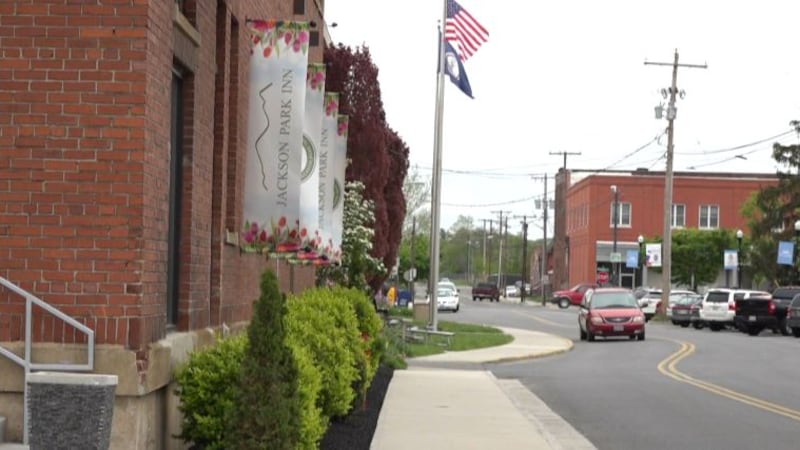 Published: Apr. 30, 2019 at 4:57 AM EDT
Pulaski has been a proud Virginia town since the late 1880s, with the historic buildings and small town charm to prove it.
"People want to have experiences in authentic communities," the town's planner, Justin D. Sanders said. "They don't want to go to strip malls. They want to go to authentic downtowns that have some character and some history."
May 1-2 Pulaski is hosting the "Revitalization Revival: A Big Tent Approach to Preservation." It's a historic preservation conference that focuses on issues surrounding Southwest Virginia.
Pulaski will be showcasing its blend of maintaining the town's past while still moving it into the future.
"I think something we've been able to do in Pulaski is be able to balance that preservation and progress."
For example, the Jackson Park Inn is no longer an outdated building, but a thriving hotel and business that attracts tourists and locals through its doors.
"So we're really using Pulaski as a show piece of how when these building are revitalized, when they're restored back, they can be a driver for economic revitalization," Sanders said. "We really have a lot of great case studies that communities in the region can look to and take some inspiration back to their hometowns."
At the conference, non-profits, government leaders, preservation professionals, and many others from different localities will meet to discuss the NRV's future.
"We wanted the conference to be all-encompassing for those groups and to talk about how we can all work together to achieve the same goal," Sanders said.
A goal which is not just to bring tourists and residents to Pulaski but to bring them to the entire New River Valley as well.
"We're really seeing a lot of these communities tap into these funding opportunities that are available," Sanders said, explaining how several towns are using grants as part of its revitalization budget. "You see other communities that are using the Main Street approach. Blacksburg, Radford, and other communities are really focusing on their downtown cores."
When asked what he sees for Pulaski in the next 5-10 years, Sanders said, "I really want to see us be a leader in the New River Valley; that these kinds of preservation projects can be successful."
Pulaski will showcase how it has successfully blended the town's historic past with its progressive future through the revitalization of the Jackson Park Inn, the train station, and the theater.
"We want to be responsible when we're doing these historic rehabilitations and honor the character and the history, but we need to make these buildings work for the 21st century," Sanders said.