Roanoke College students gift toys for 'Toy Like Me' project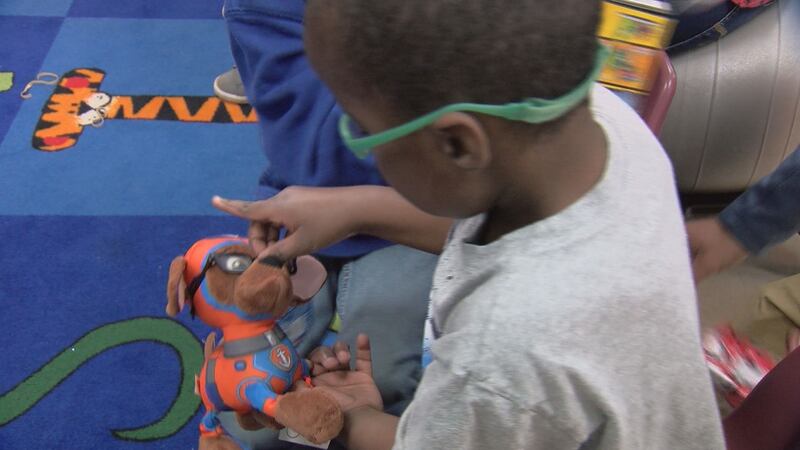 Published: Dec. 14, 2017 at 1:26 PM EST
Growing up, kids with disabilities are faced with differences. Monday, one Roanoke College group decided to help change that at Oak Grove Elementary.
Christmas came a little bit early in Mrs. Gruber's classroom. As their teacher, Rebeca Gruber knows her students can sometimes feel left out -- especially in the eyes of toy makers.
Rebecca Gruber, Special Education Teacher, said, "No matter what your differences are, you feel that. Even if you don't say it."
Frances Bosch, Roanoke College Professor, said, "There are issues with toys."
It's why Bosch is the brains behind the 'Toy Like Me' project.
"So I decided not to wait on them making toys," said Bosch. "I would modify the toys."
Roanoke College students took typical toys and made them look more like the kids who were playing with them, whether it's a feeding tube or glasses for a stuffed animal. Natalie Slemp gave a doll in a wheelchair to Leila -- who has one of her own.
"I mean her eye got kind of brighter it seemed like," said Slemp.
Gruber said, "She was doing some of the sounds when she's happy like humming."
Christmas in class may only be one day, but the message these toys send will last much longer.
Bosch said, "They are members of our society and to include them at this level show they belong with us."