Roanoke businesswoman to speak on surviving Nazi occupied Belgium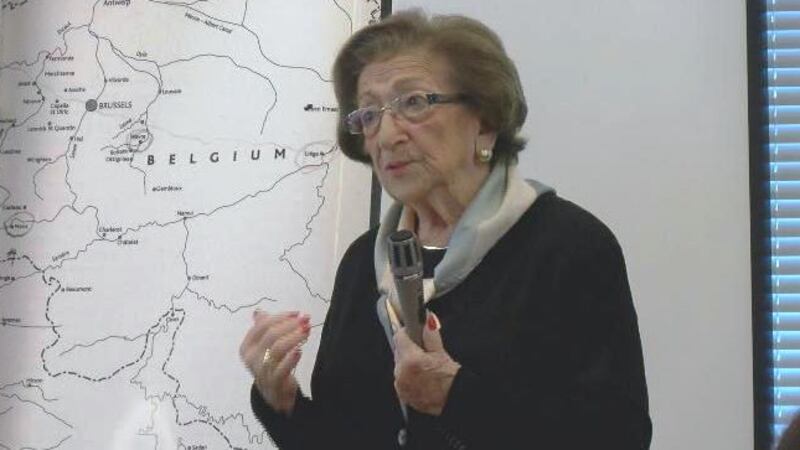 Published: Mar. 18, 2019 at 3:37 PM EDT
UPDATE: 9 p.m. 3-18-19
According to the executive director of the Salem Museum, Regine Archer has agreed to host another talk at the museum Tuesday night.
The director said so many people arrived at the museum, it was standing room only for the event, and staff had to turn away 50 to 75 people.
Archer will host another talk Tuesday night at the museum at 7 p.m.
-----
Monday night a local businesswoman will share her experience surviving Nazi-occupied Belgium and her eventual move Roanoke.
It's part of the Salem Museum's Speaker Series.
Born in Poland in 1924, Regine Archer talks about her life as a teenager during the occupation and moving, eventually owning Blue Ridge Beverage.
According to the event information:-
"Regine moved w-ith her family to Belgium when she was a young girl from Poland, not knowing that by 1940, they would be facing a devastating world war. Forced to hide her heritage from the Nazi occupiers, Regine and her sister, both teenagers, assumed false names and took refuge in a Belgian convent where only the Mother Superior knew their truth. Every day of the four-year occupation was a struggle to avoid capture by the Germans. By the time the area was liberated in 1944, Regine's sister and parents had survived, although other members of her family had perished in the Holocaust. Fluent in French, German, and English, she was hired as an interpreter and head typist for the U.S. Army, and she met her future husband there, an American, James M. Archer, Jr."
The museum's Executive Director, Fran Ferguson, said museum artifacts are great - but nothing can top a personal story when it comes to bringing history to life.
"So to have that one-on-one connection with somebody who has actually lived an event, a period of history makes everything more relevant and more personal," Fergunson said, "and makes it stay with us a whole lot longer."
The event begins Monday night at 7. Seating is first come, first served.