Rockbridge Area Health Center starts move into its new facility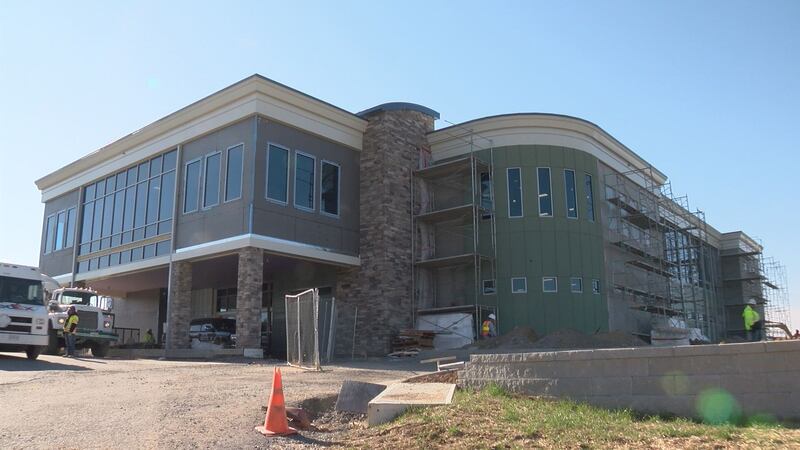 Published: Mar. 19, 2019 at 5:26 PM EDT
Elizabeth Berry, a Family Nurse Practitioner, was fully in action. "Putting stuff up in the cabinets, and then in the drawers, and just kind of getting things organized," she explained.
She was part of the Rockbridge Area Health Center's move from the old half to the brand new section of the health center.
"We have this whole week to kind of get things situated," she said. "So hopefully by Monday of the following week, we'll have everything ready to go and ready to see patients."
"This will all be medical and behavioral health down on the first floor," Dr. John Sheridan, the center's Medical Director, said as he sat at a laptop, updating a patient's records. "And the second floor will be dental and non-clinical office space."
But in all this action, it's not like people will stop being sick.
"It would be nice if we could just close and say that we need to take this time just to move things around, move furniture, and get set up in the new spot," Sheridan said. "But we really have patients that might need our attention, so we've got to be available."
So the doors remain open, providing all the services at the health center, like dentistry.
"It's been a little bit of rushing here and there, trying to move some things while seeing patients at the same time, but we're getting it done," said Family Dentist Dr. Jamie Clark.
Dr. Stuart Fargiano, the Dental Department Director, said, "Impatience is probably the word right now. Everyone wants to be there yesterday."
And who wouldn't, with a view like the one you get from four of the new dental areas, facing a floor-to-ceiling window revealing a panoramic vista.
"It's a beautiful place," Clark: said. "It's a beautiful clinic."
"It's very nice," Sheridan agreed. "It's an extremely nice addition to the community here. A lot can be accomplished in this building."