Student volunteers teach at Franklin County Agricultural Fair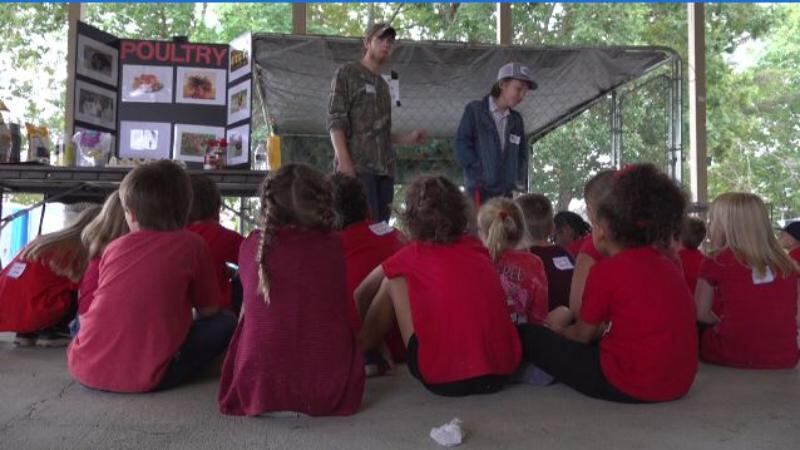 Published: Sep. 18, 2019 at 5:12 PM EDT
The Franklin County Agricultural Fair brings a lot of excitement, but it also educates thanks to the help of student volunteers.
Before gates opened Wednesday evening, crews were busy making some final touches.
"It takes a village, it takes a community to make things like this happen," Fair Chairman David Rotenizer said.
Part of that village is a group of Franklin County high school students. They set up booths at the fair's Agri-Zoo to teach others.
"We have a horse booth, a poultry booth, a dairy and beef booth and our pig booth too," Future Farmers of America President Breanna LaBrake said.
LaBrake and other members of FFA teach people more about where their food comes from.
"It's not just something that you look out your car window. This is something that's growing, this is something that's being produced," LaBrake said.
Young students take field trips to the fairgrounds during the day, which helps connect them to their community.
"It's connecting our youth to our agricultural heritage. It's a big movement right now taking place and I am excited to see it. I mean, it goes back to the farm to table movement and eating healthy and so forth," Rotenizer said.
Important lessons anyone can learn during the four-day festival, which wraps up Saturday night.
For more information about the fair you can visit its website
Copyright 2019/WDBJ7. All rights reserved.