Students save $250,000 through textbook-free classes: CVCC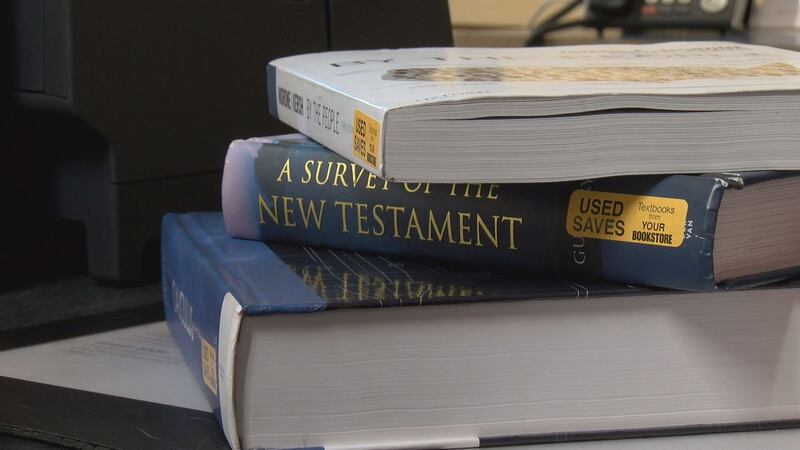 Published: Jun. 7, 2018 at 9:58 PM EDT
Students at Central Virginia Community College can take about 30 classes without textbooks. "What we're really doing is providing access to students as much as providing a cost savings," explained Edward McGee the Instructional Technology Coordinator.
McGee is no stranger to community colleges. He's been teaching within the Virginia community College System (VCCS) for 20 years. "The typical ITE textbook and resources it would be about $250," he explained.
But, Open Educational Resources (OER) is designed to change that and it's a growing trend among community colleges nationwide.
Teachers are using free or inexpensive resources and making them available to students online. As a result, in the past two years, CVCC students have saved close to $250,000 in textbook cost. "Part of it also is that we're forcing publishers to modify their pricing," said McGee.
Students say they're on board with the idea. "I've had classes where a book was required and I opened it two times, but I still had to buy the book," said Petrina Parker, a CVCC Student.
McGee says their goal is to give students the ability to take only OER classes to achieve an associates degree. "That's why I love it is it's our opportunity to offer something that a lot of people wouldn't be able to get at typical university prices," he said.
The effort began in 2015, when the VCCS and the Hewlett Foundation supported the redesign of high enrollment courses using OER.
Coincidentally, in its 2018 session, the Virginia General Assembly passed HB 454, which requires the governing board of each public institution of higher education to implement guidelines for the adoption and use of low-cost and no-cost open educational resources.
In 2016, CVCC and 37 other community colleges nationwide received the Achieving the Dream OER Degree Initiative grant to boost college access and completion by engaging faculty in the redesign of courses and degree programs through the replacement of proprietary textbooks with open educational resources.
CVCC plans to offer eight more OER classes next semester.