Carilion study: Too many using ambulances, ER for primary care in Franklin County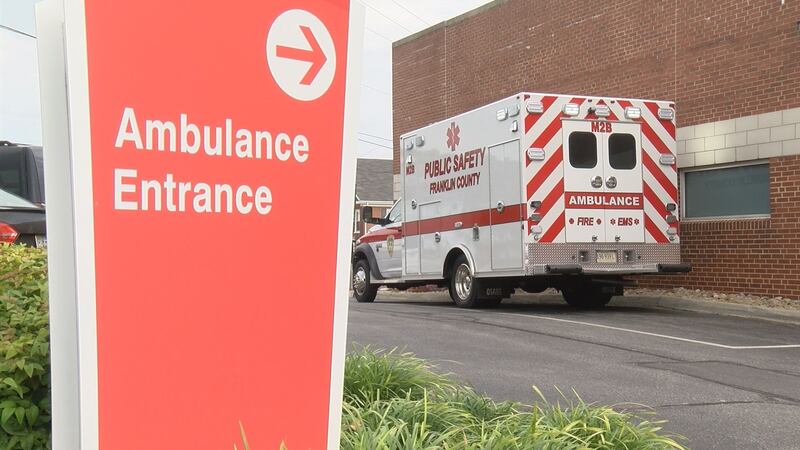 Published: Aug. 24, 2016 at 10:19 PM EDT
More than one in five people in Franklin County are using the ambulance and emergency room for their primary care, according to a 2013 Carilion survey. It's stressing the system, and now some in that area are trying to find out how they can fix it.
Tom Mason, Disability Rights and Resource Center Executive Director, said, "There's a huge gap."
It's the perfect storm that leads people to this imperfect solution.
"It's a sad situation but not uncommon for rural areas," said Mason.
The elderly, disabled or low income sometimes can't find a way to the doctor on their own. Instead, they use the ambulance and emergency room.
About 22 percent of people use that for primary care in Franklin County, according to a Carilion survey.
Tyler Lee, Carilion Franklin Memorial Hospital, said, "Emergency room medicine is the most expensive medicine there is."
When people use the ER like this, Carilion says they take beds away from people who need it more. And they tie up ambulances, potentially leading to longer waits for people with serious emergencies.
"It says that there is a problem that needs to be addressed," said Mason.
Tom Mason with the Disability Rights and Resource Center says there's a lack of transportation in Franklin County, and he wants to fix it.
"People have said it's been tried before people have said it can't be done and I don't believe that," he said.
He created a task force, with help from Carilion and about a dozen organizations. The goal is to fund and provide public transportation for regular medical care, regardless of age. Patricia Robertson says she could use it to get care in Roanoke.
Patricia Robertson said, "I want it bad to get started. It needs to already be here."
They're looking to use the same model that Bedford uses for its ride program.
The Disability Rights and Resource Center is coming up with money for the program. They estimate it will cost $200 thousand per year. They're beginning to raise funds and hope to get the program going in the next year and a half.