UN Day of Peace marked in Lexington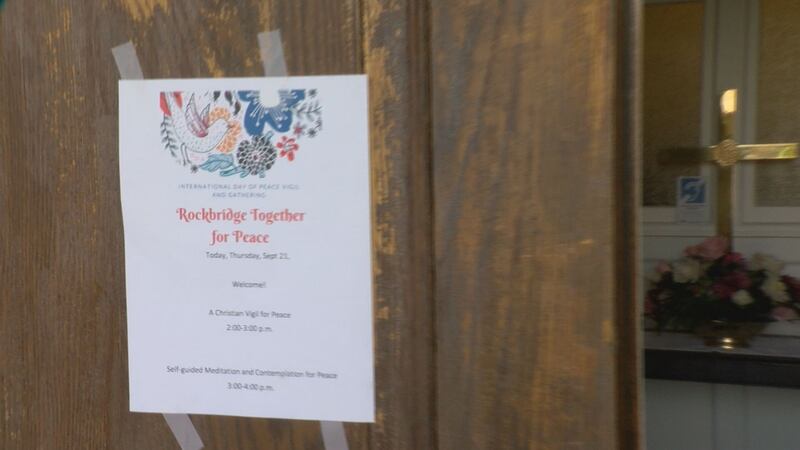 Published: Sep. 21, 2017 at 6:50 PM EDT
Today is the United Nation's International Day of Peace.
And in Lexington, they've been marking it with prayer services, yoga, and other gatherings around the town with "Rockbridge Together for Peace."
:
"I've known about it for several years. I've always wanted to do something because there are lots of places around the globe that are connecting to each other with the international day of peace," says Karen Stanley, an organizer of the events. "So it was exciting just to add our little town into that mix and do something for peace."
The UN established the day in 1981 with a unanimous resolution.