US regulators OK Atlantic Coast, Mountain Valley pipelines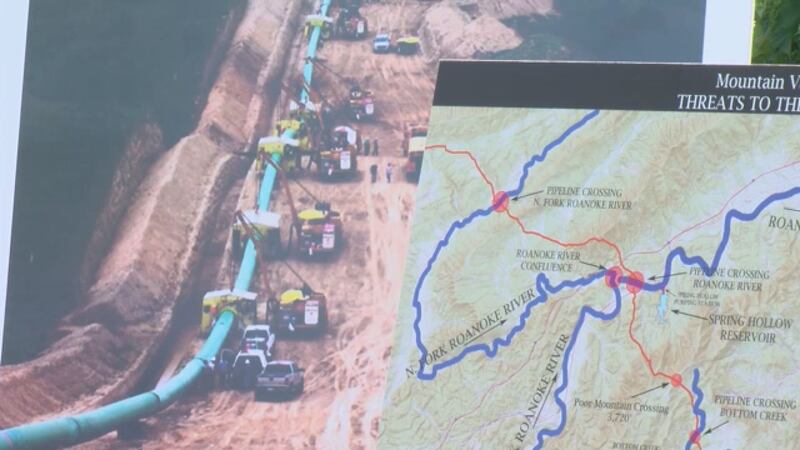 Published: Oct. 14, 2017 at 2:36 PM EDT
A divided panel of federal regulators granted approvals Friday evening for the Atlantic Coast and Mountain Valley natural gas pipelines, major East Coast projects.
The Federal Energy Regulatory Commission's authorization had been widely expected by both supporters and opponents of the pipelines.
The certificates granted by the commission came with dozens of conditions, and other necessary permits for both projects are still pending.
Both pipelines would start in West Virginia, carrying gas from the Appalachian basin to U.S. markets.
Prominent business and political leaders in all three affected states back the projects, saying they will lower energy costs and boost economic development.
But opponents, including environmental groups and landowners, say the projects will infringe on property rights, damage pristine areas and commit the region to fossil fuels for decades.
One of the three commissioners, Cheryl LaFleur, dissented. She wrote that she couldn't conclude either project was in the public interest, a determination she said was heavily influenced by similarities in their routes, impact, and timing.
"Given the environmental impacts and possible superior alternatives, approving these two pipeline projects on this record is not a decision I can support," wrote LaFleur, an appointee of President Barack Obama.
The $3.5 billion, 303-mile Mountain Valley Pipeline would run south from northern West Virginia through the center of the state, cross into Virginia west of Roanoke and then cut southeast to a point north of Danville.
EQT Midstream Partners will operate the pipeline and own a significant interest in the joint venture with other energy companies.
The 600-mile, approximately $5 billion Atlantic Coast Pipeline would start in north-central West Virginia, cross Virginia and bend through eastern North Carolina. Its lead developer is Dominion Energy, along with partners Duke Energy, Piedmont Natural Gas and Southern Company Gas.
The approvals mean the pipeline developers will have the authority to use eminent domain to acquire land if they can't reach an agreement with a landowner.
The pipeline developers and other supporters heralded FERC's decision.
Leslie Hartz, vice president of engineering and construction for Dominion, said in a statement that the company was pleased to receive approval for the "vitally important" project.
The company will be reviewing the certificate and finalizing plans for complying with its conditions in the coming days, she said.
"The approval of this project will breathe new life into West Virginia's natural gas industry and help revitalize manufacturing and other new industries across Virginia and eastern North Carolina," Barry DuVal, president, and CEO of the Virginia Chamber of Commerce, and Matt Yonka, president of the Virginia Building & Construction Trades Council, said in a joint statement on behalf of the Energy Sure coalition, which supports the Atlantic Coast Pipeline.
Opponents, meanwhile, responded to the news Friday with vows to keep fighting the pipelines.
"We are living in a climate emergency. In just the past several weeks we've seen the tragic consequences of a warmer world, from devastating hurricanes to raging wildfires. Now is the time to move to renewable energy, not build new pipelines that would lock us into climate-warming infrastructure for generations to come," Anne Havemann, general counsel at the Chesapeake Climate Action Network, said in a statement.
Both the Southern Environmental Law Center and Sierra Club emphasized LaFleur's dissent.
"While FERC's anticipated rubber-stamp of the Atlantic Coast Pipeline follows a long trend of this agency's failure to carry out its responsibilities and properly assess projects, Commissioner LaFleur's unexpected dissent shows that even within FERC, this pipeline is seen as harmful and unnecessary," the Southern Environmental Law Center said.
Natalie Cox, a spokeswoman for the Mountain Valley Pipeline, said in a statement that the company respectfully disagrees with the dissent.
An environmental review conduct by commission staff found that combining the two projects "is not technically feasible or practical," she wrote. And the team has provided "strong demonstrations" of the project need, she said.