Virginia Grocery Investment Fund to target food deserts in the state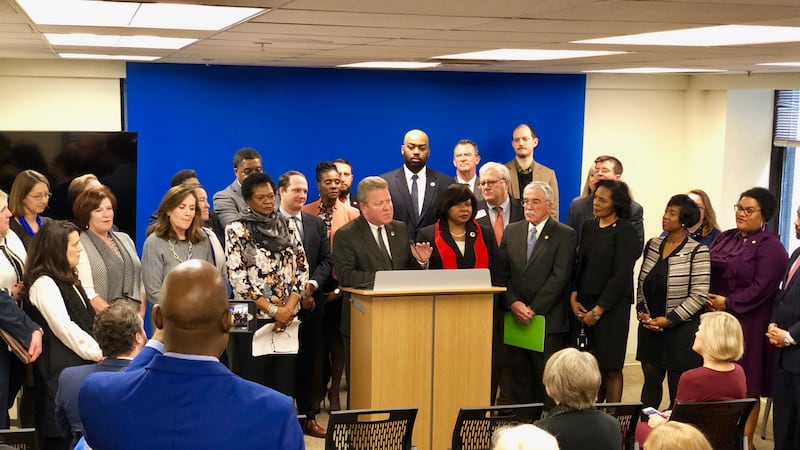 Published: Jan. 11, 2018 at 11:15 PM EST
Bringing more grocery stores to under-served areas of the state is the focus of legislation in the General Assembly.
Senator Bill Stanley (R-Franklin County) introduced the measure, which would create the Virginia Grocery Investment Fund.
The $7.5 million fund would offer low interest loans and grants to encourage private development in under-served areas.
"I have carried many bills in the General Assembly. I can think of none more important than this one." Stanley said during a Richmond news conference Thursday morning. "Some of my conservative friends have asked is this a conservative bill and I say yes, because if we are creating healthy choices for children, we're allowing those children to grow up, safe, happy and healthy, then they are going to be great taxpayers to the Commonwealth, not tax burdens."
The goal of the legislation is to encourage healthy nutrition and reduce chronic illness in areas with limited access to supermarkets.
Pamela Irvine, President and CEO of Feeding America Southwest Virginia was there as a representative of Virginia's seven food banks.
"We know firsthand that if people don't have access to low-cost, affordable, better food choices," Irvine told WDBJ7, "then they have long-term health care issues."
The measure enjoys bipartisan support, and Virginia First Lady Dorothy McAuliffe also took part in the news conference.