Virginia Tech Rescue Squad numbers down, still answering calls over winter break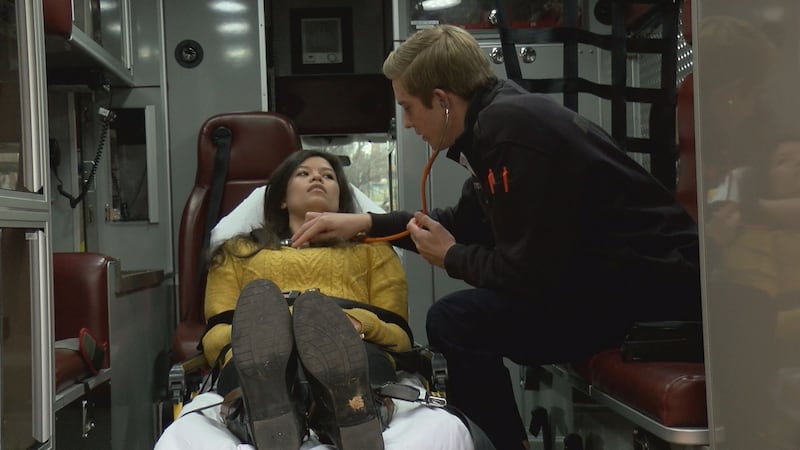 Published: Jan. 5, 2017 at 7:28 PM EST
As a winter storm approaches, emergency crews will be on high alert. But one squad is down members right now.
The Virginia Tech Rescue Squad is ready for a call 24/7, 365 days per year. But instead of their usual 45 members, they're down to no more than 10.
The Virginia Tech Rescue Squad serves the campus of Virginia Tech, and even without most of the 33,000 students at school, they're still getting calls.
Squad Chief Chris Eyestone explained, "We would see about 30-45 calls on a normal week, and then about probably 3-4 per week during the winter break period, and that shakes out to about 25-30 throughout that entire winter break stretch."
So squad members volunteer or are signed up to work a few days during each of the four major school breaks.
"It's just an understood commitment that they will help out during those break periods," Eyestone said.
Squad driver Aarash Roshanel added, "You're always thinking about if we're running a 2-man crew you might have more responsibilities on the call. It's a little bit more rough when you tell your parents that you might be here over Christmas break, but they understand. We're willing to make the sacrifice for the community."
But they can still go home, as long as they can be to the squad in 5 minutes when on call.
Rescue Squad Administrative Captain David Camarillo said, "If you're on duty for three days, it doesn't necessarily mean you have to be at the station for three days. You can take a responder home that way you're on duty, but you're still kind of at your house."
That's especially important if any towns in Montgomery County need some help.
Roshanel explained, "A lot of our calls will come from mutual aid where Blacksburg will be asking us to help them out because in the winter they staff a little bit differently as well."
That could be even bigger this weekend if the winter weather causes problems on or around campus.
"If we do project it's going to be bad enough we'll probably staff the crew in house so they're close to a truck," Camarillo said. "We have chains for all of our tires as well so we kind of have the operation down at this point, we've done it for a few years now."
The squad also said while they don't get a break like their classmates, it's still time off.
They use the slower time to prep their equipment for an emergency like what we could see with the snow this weekend.