Virginia Tech Rescue Squad ready to answer the call at Lane Stadium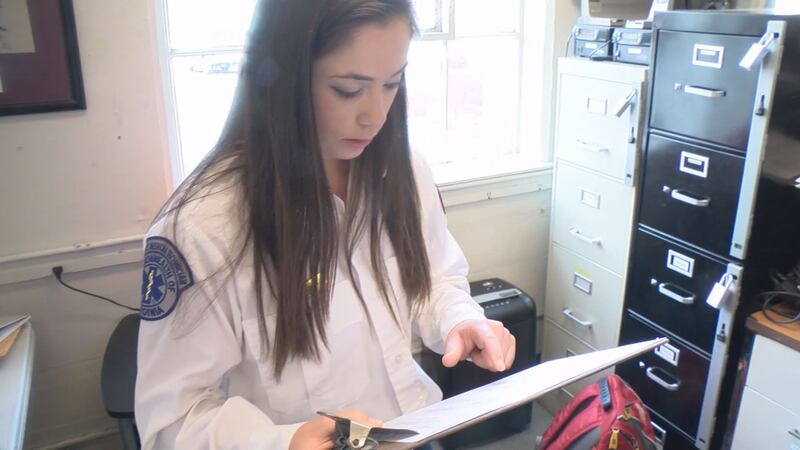 Published: Oct. 20, 2016 at 6:26 PM EDT
On Thursday night nearly 60 student volunteers with the Virginia Tech Rescue Squad were stationed throughout Lane Stadium ready to answer any type of emergency call.
Their game plan for Thursday night started two weeks ago.
"I get all of our medics all of our people kind of situated where they are going to be staffed for the game," said Virginia Tech senior Alex Leaverton.
The Virginia Tech Rescue Squad, run by students, are the primary emergency care provider for Virginia Tech games. Other professional medical providers from Blacksburg and Christiansburg come to games as backup.
"Alcohol poisoning is a big one that we deal with during game days, we deal with a lot of ankle injuries a lot of fall injuries," Virginia Tech sophomore Michael Geary said.
The crew teams with volunteer doctors and nurses who help treat injured fans. Together the students learn best practices from other health care providers while more than 60,000 fans cheer on the Hokies.
No doubt it's intimidating, but for them, it's rewarding.
"I feel this is like the starting steps of understanding how the field is we get to work with so many medical professionals even on game days we have OMDs come in and help us," Virginia Tech sophomore Prattyak Mukhopadhyay said.
Here's a fun fact, there are four first-aid stations with up to eight beds in each. They also have about four ambulances.