Virginia Tech Rescue Squad trains for critical crashes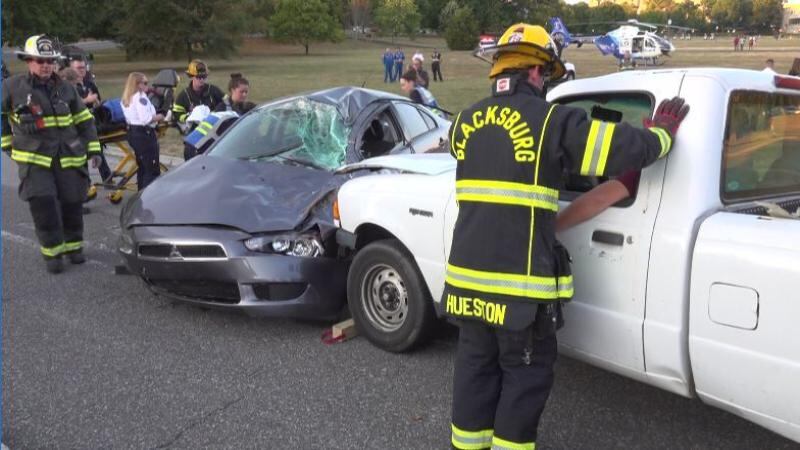 Published: Sep. 10, 2019 at 12:07 AM EDT
The potential consequences of drunk and distracted driving were on full display during a training exercise at Virginia Tech Monday.
The Virginia Tech Rescue Squad partnered with the Blacksburg Fire Department and the Carilion LifeGuard Med-Evac helicopter for the learning experience.
It's a scene first responders say they see far too often.
"This isn't just hypothetical this does happen," VT Rescue Squad Chief Jake Martin said.
The squad said they need to be prepared for anything, and that includes DUI and distracted driving collisions.
"It's definitely important to do trainings like this because when you're in the actual scenario, you don't want to be second guessing yourself. You want to make it so your training is almost autopilot in a sense," Rescue Squad Volunteer Nicole Spiezio said.
The Virginia Tech Rescue Squad is a unique agency because it's made up entirely of student volunteers
"It's one of the only ones of its kind and us being an advance life support agency one of the best ones at the collegiate EMS level," Martin said.
Martin himself is a junior at Virginia Tech and has served on the squad since his freshman year.
He said they always strive to be better.
"We have to continually maintain our standards of excellence when treating these events," Martin said.
They hope this simulation will not only help his team, but serve as an important reminder to students and others to be safe behind the wheel.