WDBJ7's Tim Saunders recalls moments before, after work vehicle was shot at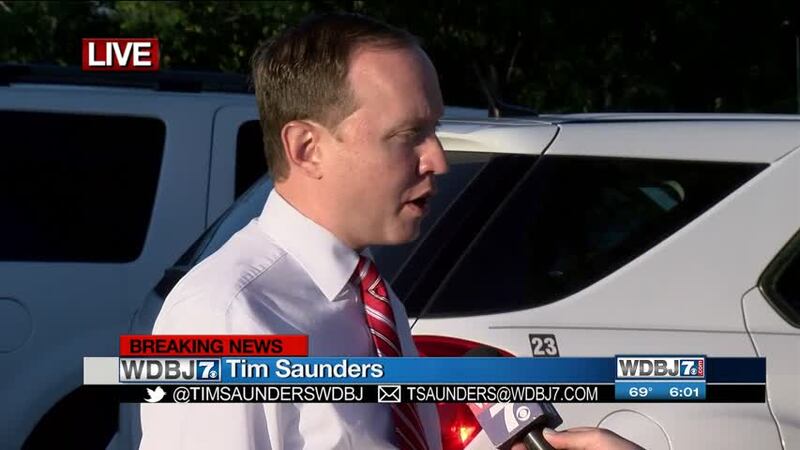 Published: Oct. 13, 2016 at 7:22 PM EDT
A man is accused of taking a gun and firing it at several people including one of our own. WDBJ7's Tim Saunders was responding to the scene, which he believed was under a police perimeter, when he came across a teenage gunman.
The Bedford County Sheriff's Office provided WDBJ7 with a timeline about how the shooting went down. It all started at 12:30 when police got a call about gunshots inside a home on Wheatland Road. Deputies then learned that 18-year-old resident Daniel Flint -- who is believed to suffer from mental illness --- was armed, walking down the street and ringing doorbells with a rifle in his hand.
The sheriff's office says Flint actually fired on another vehicle before they were able to arrest him. Luckily the two people in that van are safe as well.
Nobody was hurt, but Flint faces several charges including arson for a fire at his home, malicious shooting of an occupied vehicle and attempted malicious shooting of an occupied vehicle.