"What's Your Game Plan" campaign to focus on Virginia Tech fans 21-35 not drinking & driving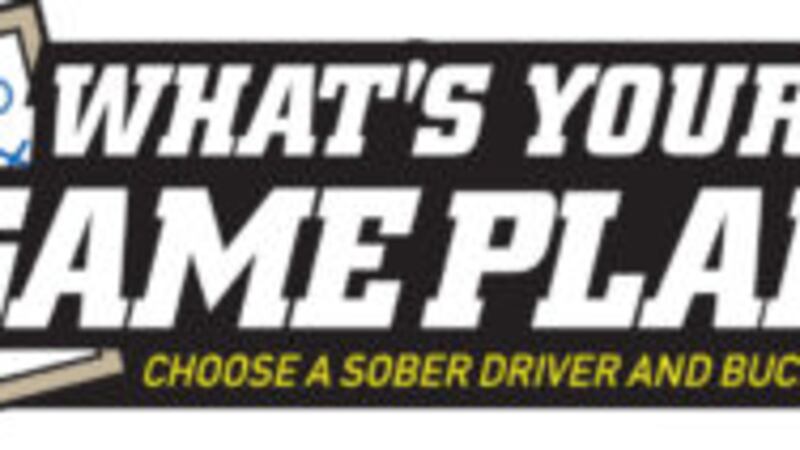 Published: Apr. 11, 2018 at 10:24 PM EDT
As fans gear up for Virginia Tech's Spring football game this weekend, a collaboration is partnering together to try to keep intoxicated people off the road.
Virginia Tech Athletics, DRIVE SMART Virginia, and the Virginia Department of Motor Vehicles Highway Safety Office created the "What's Your Game Plan?" campaign. Using their data, it's driven toward men ages 21 to 35.
Janet Brooking is the Executive Director of DRIVE SMART Virginia.
She explained, "Statistics show these are the people that are dying on our roadways, okay? 72% of all DUI convictions in Virginia are in that age group."
This is the second year of the campaign, which kicked off with the Washington Redskins last year. Now, it's focusing on college life, specifically at the Home of the Hokies.
Pete Moris of Virginia Tech Athletics said of Hokie games, "Obviously tailgating is a big part of the game day experience at Lane Stadium and we obviously have a vested interest in making sure our fans get home safely as well as other folks who are here in Blacksburg."
The campaign will focus on football and baseball games, starting this weekend with the Spring Game and Grand Opening of English Field at Union Park.
"We are going to be at the Spring Scrimmage at Virginia Tech with some brand ambassadors and we're just going to be working the crowd there, encouraging fans to take the pledge to drive sober," Brooking said.
Because of the age demographic, there will be a strong focus on social media.
DRIVE SMART acknowledges Virginia Tech has a strong platform and the campaign will offer a contest for a VIP experience, including a suite and getting onto the football field.
Brooking explained, "One of the ways that they will be able to do that is by leveraging their social media platforms and pushing our message out through that and then we'll track it by hashtags."
Moris said of Virginia Tech's social media, "Stay tuned to
and our social platforms for a lot of info this weekend."
Brooking said this weekend is somewhat of a soft opening, as the campaign will go from Friday through Sunday. The real kick-off will be the home opener in September against William and Mary.
Moris added it's a perfect combination, as the Virginia Tech athletes have game plans going into every contest.
"Before you get to the game or the event, make sure you've got a plan. I think that resonates with people in athletics that you have to have a game plan and hopefully our fans and those folks in that demographic, it will resonate with them as well," he said.