Wildfires to have serious effects on Gatlinburg economy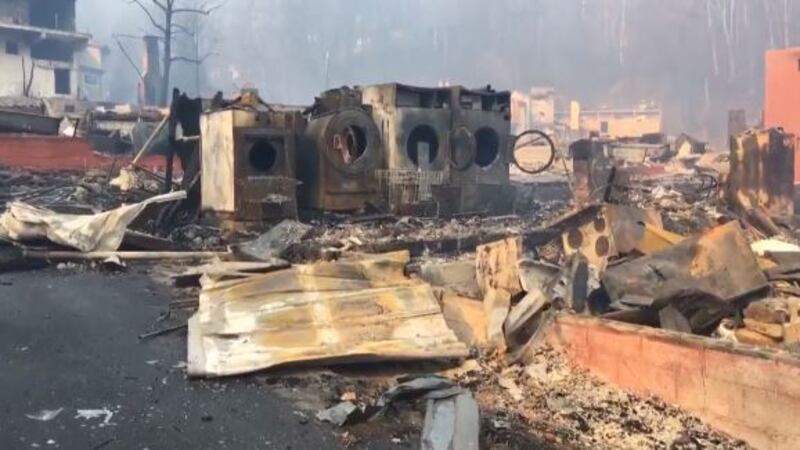 Published: Dec. 1, 2016 at 6:45 PM EST
Tourism professionals say one of the best ways to help victims of the Tennessee fires is to visit.
But Tennessee emergency management leaders recommend not visiting within the next few week while they are continuing recovery efforts.
A tourism professional says vacationers should check the social media pages of places they'd like to visit next year.
"They can do things now with Facebook, with Instagram real time. They can communicate with their core demographics and tourists in and they can find out what's going on," said Nancy McGehee, a Virginia Tech tourism professor. She predicts the area may see fewer tourists this Christmas season than ever before.
But that's not stopping some attractions from opening soon.
"They also have one of the most savvy businesswomen in the world, I would argue, in Dolly Parton, who not only are her business interests at stake she also has her heart in East Tennessee, so I have no doubt she is going to work hard to try to help with recovery efforts," McGehee said.
Summer is the next big tourism season for the area, which she says should give hotels, other attractions, and the towns time to rebuild.
McGehee says the core of repeat visitors could help re-build lost profits this season.
A sense of normalcy like streets overflowing with tourists is what Russell Jones, a Virginia Tech Psychology professor, says could be a saving grace for Gatlinburg, and may trigger good deeds.
"Some individuals can do well even following this situation. A famous Hebrew Proverb that I often refer to is 'Out of darkness comes light', out of every dark situation good things can happen," Jones said.
Remember leaders there say the main priority right now is helping people and businesses rebuild.
But attractions are reminding tourists to not give up on the area, just give them some time.