Woman arrested in Pulaski Co. for three speeding tickets to be released, fined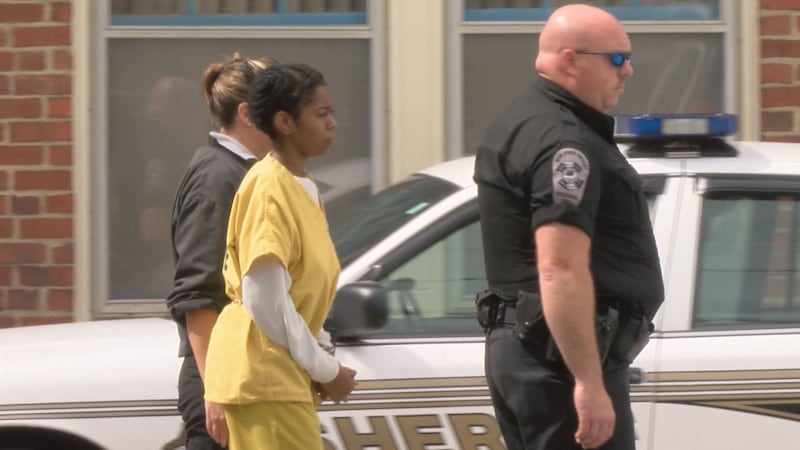 Published: Jul. 7, 2016 at 10:51 AM EDT
The Los Angeles woman who was jailed in Pulaski County for getting three speeding tickets on I-81 within an hour will be released, a judge ruled on Thursday.
Kai Kitchen, 21, was fined $500 for two of the charges, for a total of $1,000. She was sentenced 12 months, with all but four days suspended. She has already served those four days so she will be released.
She will not be allowed to drive in Virginia for a year.
Kitchen's mother, two supporters and NAACP Chapter President Alvin Harris were in court with her. Her mother said Kai told her she felt like she was being stalked by police. Her lawyer told us state troopers were doing their job.
"This doesn't have a thing to do with the color of anybody's skin. She was driving in excess of the speed limit on three different occasions within one hour," said her lawyer, Jimmy Turk.
According to state police, at 7 a.m. Sunday, Kitchen was clocked driving at 93 mph by a trooper at mile marker 103 on I-81 South in Pulaski County. She was given a ticket for reckless driving and released. The speed limit on I-81 in Pulaski County is 70 mph.
Approximately 40 minutes later, the same trooper at the same location clocked Kitchen driving 97 mph. Kitchen was given a second ticket for reckless driving and released.
At around 8 a.m., a different trooper clocked Kitchen driving 94 mph on I-81 South at mile marker 89. When the trooper was made aware that Kitchen had just received two other reckless driving tickets within the past hour, she was arrested and taken to the New River Valley Regional Jail where a magistrate issued an arrest warrant for misdemeanor reckless driving.
The magistrate said holding Kitchen was the best decision given the circumstances.
The court moved Kitchen's case up, so she would not have to wait in jail for another week.