"Wyatt's Law," online child abuse registry bill, passes through Michigan Senate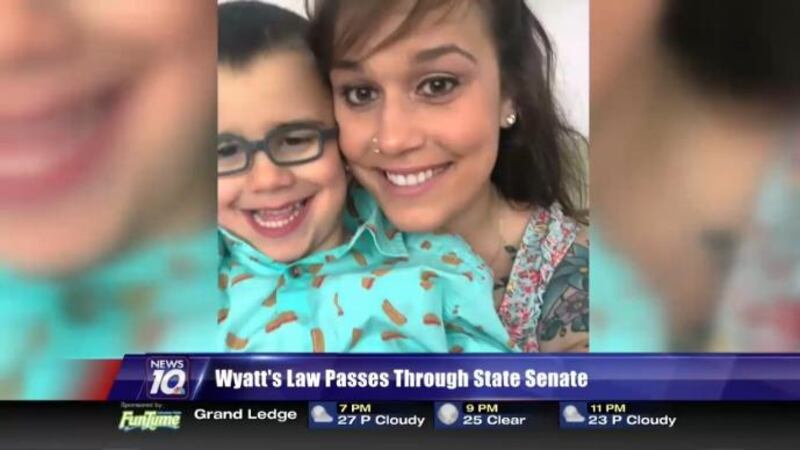 Published: Dec. 7, 2018 at 10:30 AM EST
Convicted child abusers might soon be required to register with an online child abuse registry.
The registry will allow for anyone to look up convicted child abusers for free. The proposed law has been in the works for four years.
It was a package of bills introduced by Erica Hammel, of St. Clair Shores, after her then one-year-old son was shaken violently five years ago. The person responsible was a previously twice-convicted child abuser.
The proposed law is called Wyatt's Law, named after Hammel's son, Wyatt.
During the lame duck session, Sen. Curtis Hertel Jr. told the story of Wyatt's abuse and a mother's determination to change the way the child abusers are held accountable.
Wyatt, now 6 years old, has permanent cognitive and developmental delays. He has regular therapies and electrocardiograms but, above all, he is still a happy kindergartener.
"You will always have the scars, not only of the abuse but of a system that failed him," said Hertel Jr., an East Lansing Democrat.
"I hope this sends a message to anybody thinking about hurting a child that no matter if you go to prison or you don't, we are going to know about you now, so that's huge," Hammel said.
The bills will head to a Senate committee hearing. Hammel and other supporters are hoping Thursday's passing will motivate the House to do the same.