Trey Benson runs for 200 yards, 2 TDs to help No. 5 Florida State beat Virginia Tech 39-17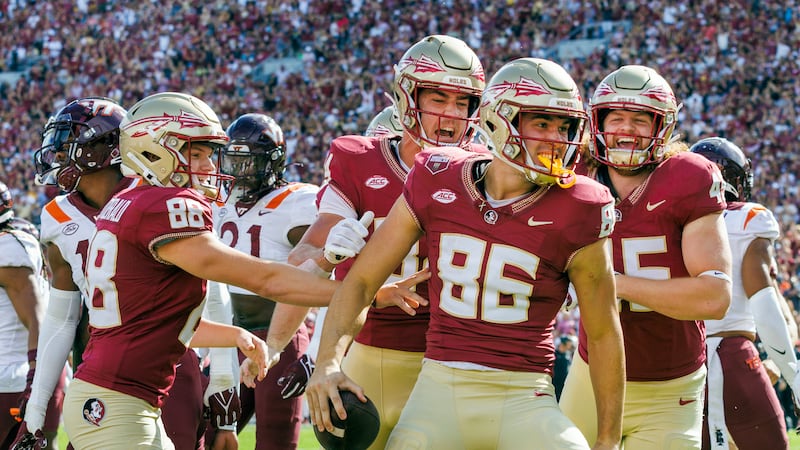 Published: Oct. 9, 2023 at 8:46 AM EDT
TALLAHASSEE, Fla. (AP) — Trey Benson ran for a career-best 200 yards, with touchdown runs of 85 and 62 yards, and No. 5 Florida State beat Virginia Tech 39-17 on Saturday. Benson ran 11 times, averaging 18.2 yards per carry.
The junior ran for just 189 yards in the first four games of the season. Florida State (5-0, 3-0 Atlantic Coast Conference) is perfect through five games for the first time since 2015.
Jordan Travis completed 18 of 24 passes for 170 yards and two touchdowns, both to Johnny Wilson.
Kyron Drones was 14 of 27 for 104 yards and ran 14 times for 80 yards for Virginia Tech (2-4, 1-1). Bhayshul Tuten had a 99-yard kickoff return for a touchdown for the Hokies to cut it 22-17.
Copyright 2023 The Associated Press. All rights reserved.